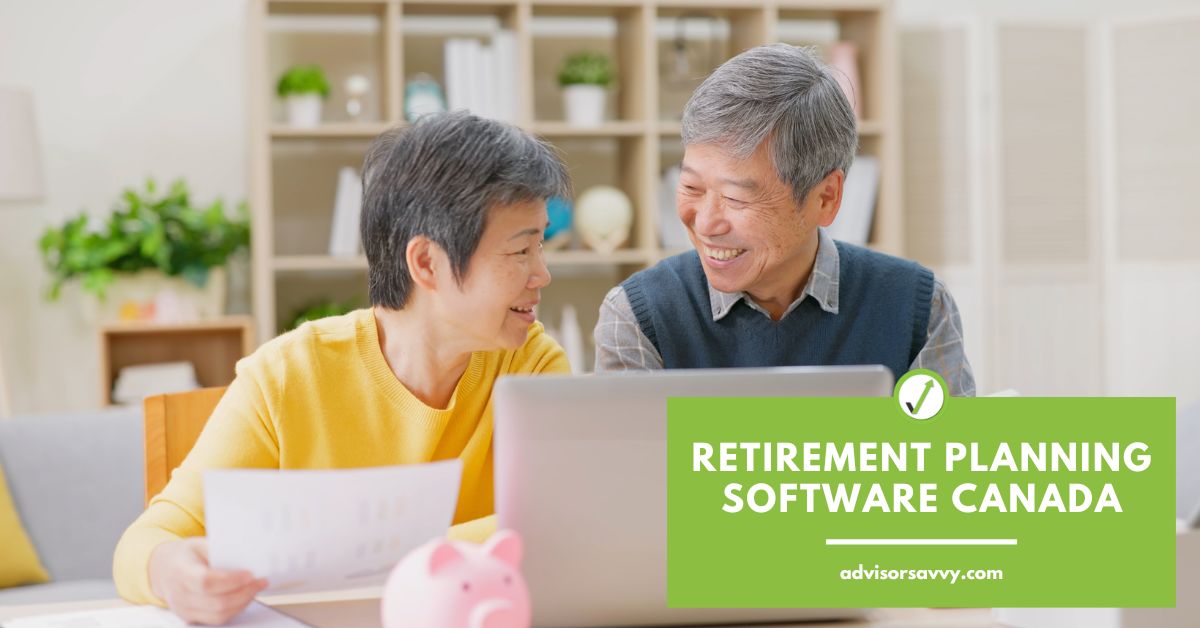 Over 80% of non-retired Canadians don't have a retirement plan — don't be a part of this statistic! For some, the challenge is determining how much is needed for their golden years. For others, the problem is creating and sticking to a realistic savings plan. Thankfully, retirement planning software in Canada is available for this purpose. But how do they work? These software applications collect your information and give you various saving options. By doing so, these applications make planning for your retirement easy.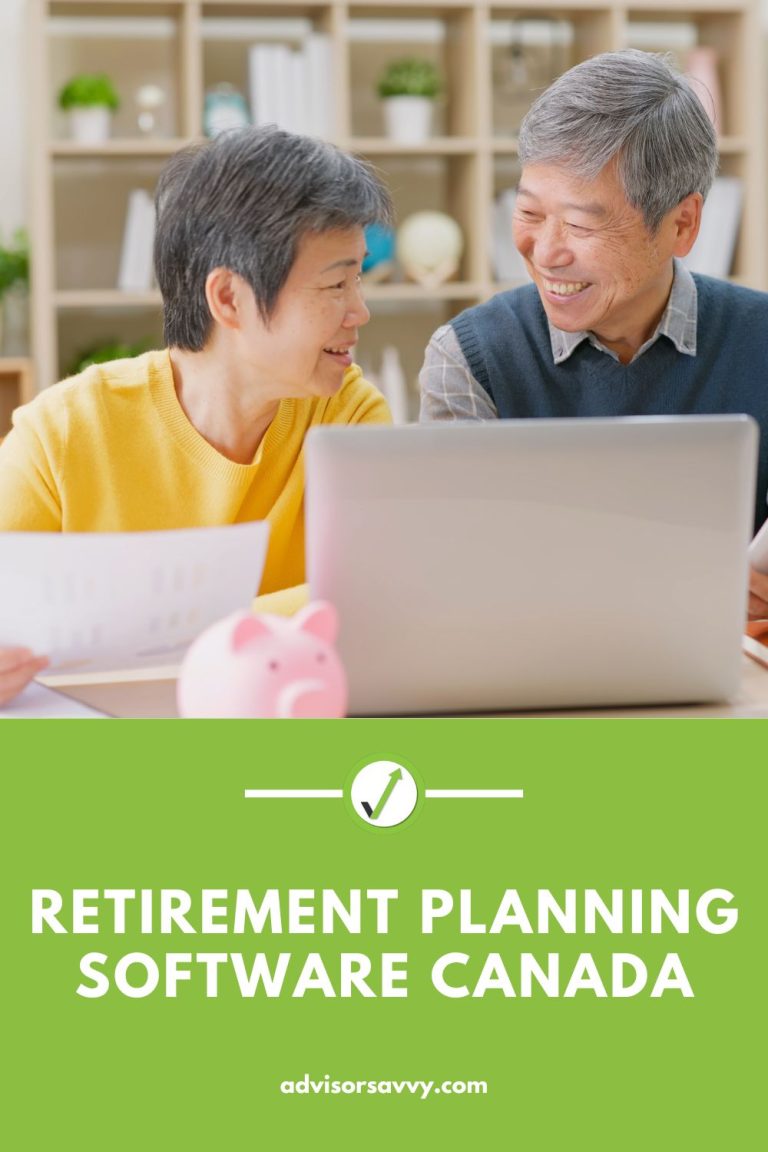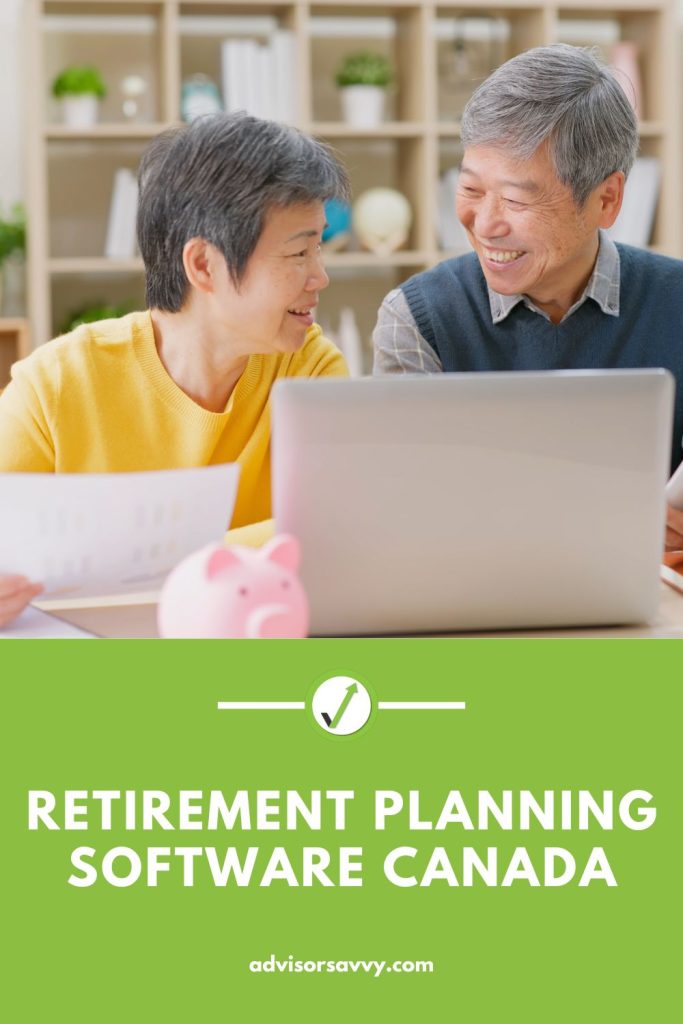 If you've been wishing for a good life in your old age, it's time to go beyond mere wishes. We've highlighted different retirement planning software in Canada and their features below. This will help you get on track for a comfortable retirement.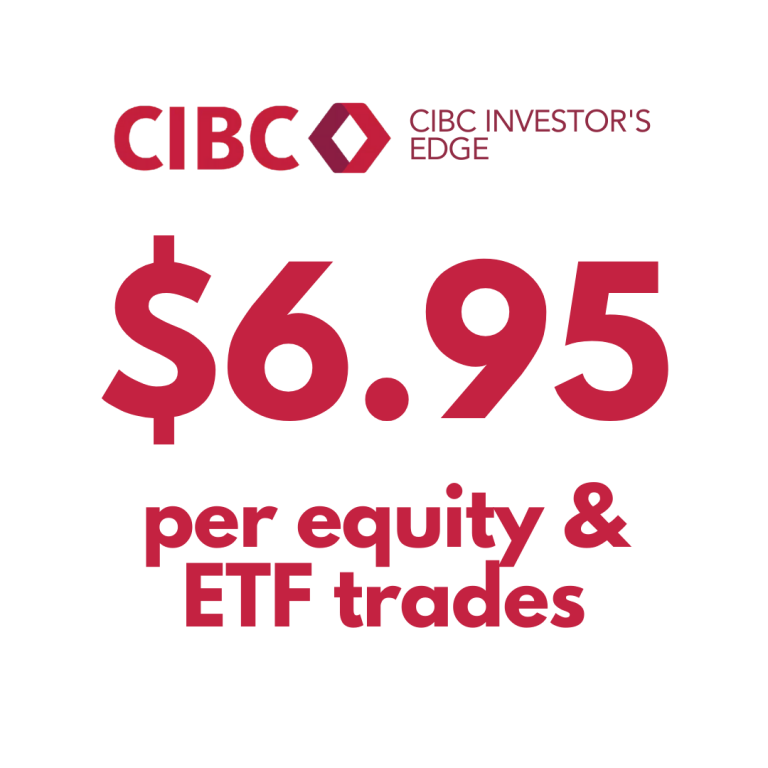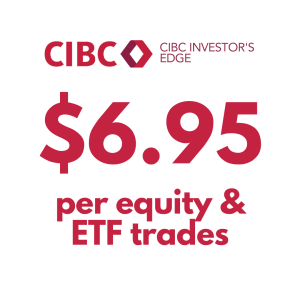 CIBC Investor's Edge Offer
CIBC offers a low $6.95 per equity or ETF trade
How Do I Plan For Retirement In Canada?
For some, the thought of retirement can be quite stressful. However, the sooner you start addressing the problem, the closer you'll get to your goals! If you wish to start planning for retirement in Canada, here are a few steps to take.
Before anything, understand retirement in Canada has changed. The process involved is different from when our parents retired. To plan for retirement:
Get your finances in order. Constantly review and update your budget as your needs and lifestyle change. Your spending and saving habits will differ from when you were not planning for retirement.
Look into your retirement income options. There are three retirement income options for Canadians. Government benefits, employer pensions, and personal savings. Assess what is available to you and how it'll feed into your retirement plan.
Consider your retirement lifestyle. How do you want to live in retirement? You may choose to downsize your home or live in a cheaper area to facilitate a more comfortable retirement.
Estimate a savings goal. It helps to have a number in mind so you can work towards it. You can reasonably estimate a savings goal by considering your retirement budget and forecasted life span.
Related Reading: Best Canadian Stocks: Top Picks for 2022
How Do I Find A Good Financial Planner In Canada?
You can find a good financial planner in Canada by conducting searches on the net. You may also ask your friends, family, or colleagues for recommendations. Or, you can fill out a quick questionnaire and find a great match with Advisorsavvy!
Remember that any financial planner you move forward with has a great track record. They should also be licensed to practice in Canada with the appropriate certifications and designations.
Related Reading: Top 10 Retirement Planning Tips for Canadians
What Is The Best Retirement Plan In Canada?
There is no such thing as the "best" retirement plan in Canada. Retirement plans vary widely based on personal circumstances. Some people have employer pensions and others earn high salaries which contribute to retirement savings. In addition, some are eligible for government benefits, like CPP, GIS and OAS, whereas others have to rely on other income sources.
Ultimately, the best retirement plan is the one that's customized to your individual needs. You can build one on your own or work with a financial advisor to create one. Alternatively, you can use a retirement planning software to help you out.
Related Reading: How to Invest Your Money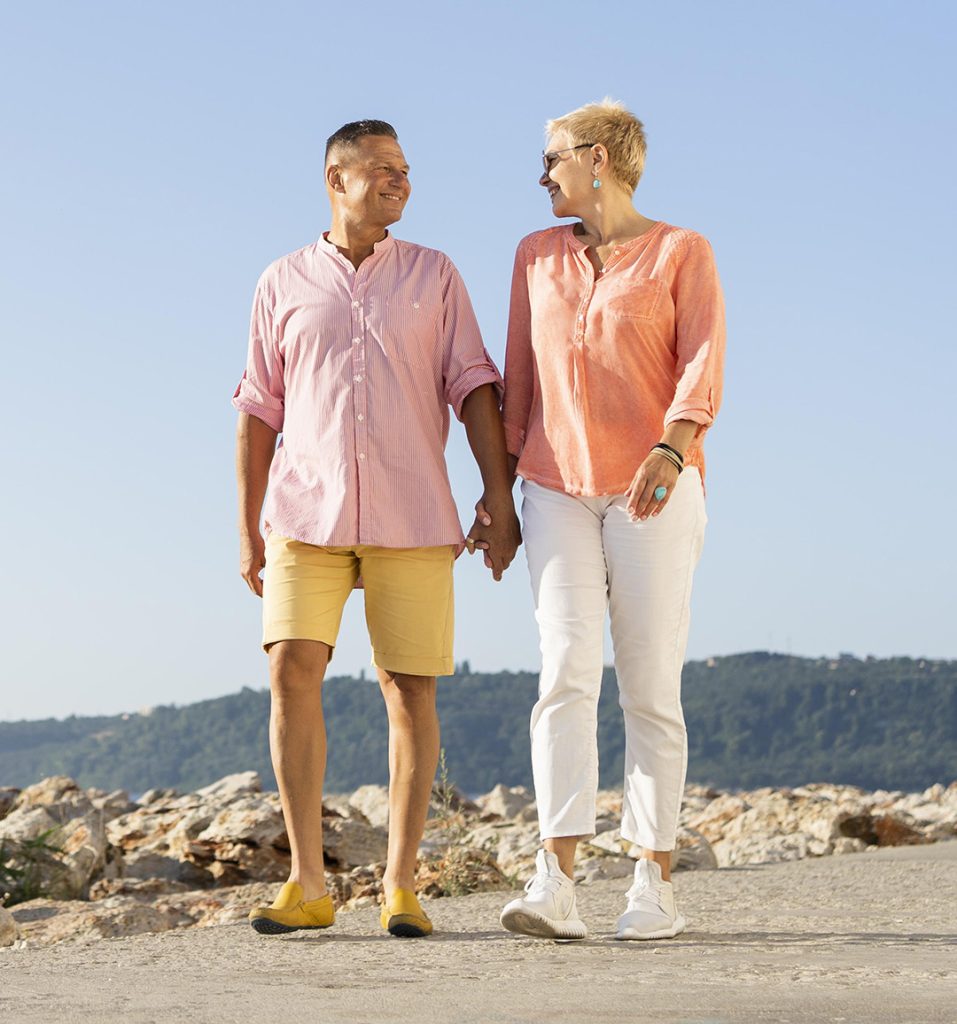 Match to your perfect advisor now.
Getting started is easy, fast and free.
What is Retirement Planning Software?
Retirement planning software in Canada is an application designed to help individuals achieve a comfortable retirement. The software may provide insights such as how much to save monthly, tracking of savings goals, and so on. Some retirement planning software in Canada comes in the form of a calculator. These tools can help you determine retirement age, necessary nest egg savings and more.
Here are some other amazing features of retirement planning software:
Integrates taxes, income, and investments, as well as a detailed analysis of your assets.
Free or paid subscription options.
Comes with a dashboard to help you track your finances and determine what you can spend or save.
Tracks cash that comes in or goes out.
It's user-friendly and easy to navigate.
Comes with tools that'll help you predict future changes, like inflation and its impact on your finances.
Now we'll look at some pros and cons of retirement planning software:
| Pros | Cons |
| --- | --- |
| Helps people save big amounts for retirement | Estimates and forecasts may be inaccurate compared to human-produced numbers |
| Provides users with the flexibility to easily change their personal and financial information | May exclude considerations like health care and relocation costs |
| Might be more affordable than other retirement planning options | The user still has to put in the work to save |
Related Reading: What is Life Insurance?
Why Use Retirement Planning Software in Canada?
Let's face it: planning for retirement isn't easy! First of all, financial issues in the present often take precedence over financial issues of the future. For instance, you're likely more concerned with where your next pay cheque is coming from as opposed to how you'll afford retirement. It can be easy to put retirement planning on the back burner, but the longer you do this, the less prepared you'll be. Also, everyone has their own skills and sometimes finances and numbers aren't one of them. You might avoid the problem altogether because you're not sure how to tackle it.
Software can motivate you to plan for retirement — even when you're not ready! It simplifies the process for you so you don't have to stress about complex financial calculations and where to start with this overwhelming task.
How Can Retirement Planning Software Help Canadians Plan For Retirement More Effectively?
With retirement planning software, Canadians can determine how much they need to save. They can also factor in other savings, pensions and income streams into their financial forecasts. For many, merely having this information at their disposal can bring peace of mind and help you feel prepared for the future. In addition, retirement planning software can motivate you to save when you're otherwise struggling. Some are very motivated by metrics and a software that holds them accountable.
Next up, let's look at the various retirement planning software available to Canadians.
4 Retirement Planning Softwares In Canada
Check out our list of the five best retirement planning softwares in Canada below. Let's get to it!
1. Allswealth
Allswealth is a Canadian financial planning software. This software helps you optimize your savings to meet your financial goals. While it wasn't designed specifically for retirement planning, it can still be used to save for retirement. With Allswealth, you receive recommendations based on your current financial information to help you continuously improve.
Some of their exciting features include:
Monthly targeted budgets
Maximum security; Allswealth will not sell or share your data
Ensures your budget is in line with your current finances
Available for download on Google/Apple store
Ensures you're up-to-date with relevant statistics and trends
The benefits of using Allswealth to plan your retirement are:
You'll meet your retirement goals faster
It's accessible and easy to use
Free 30-day trial
It prepares your financial plan faster
Fees are reasonable
2. FreshPlan
FreshPlan is a top-notch financial planning software. In addition, FreshPlan has some amazing features which include:
Prepare your financial plan in minutes
Calculators that aid in determining your retirement returns, taxes, and insurance
Predicts future inflation rates which guide you in your plans
Guarantees security of data
Some of its benefits include:
Provides tools for financial analysis and tells you when it's best to invest
Easy to use at affordable rates
You can easily access FreshPlan with a mobile phone, iPad, laptop, or desktop
3. Canadians' Preparation For Retirement (CPR)
The CPR was developed by the Retirement and Savings Institute HEC Montreal. Its purpose is to determine how prepared an individual is for retirement. It also accesses the individual's current assets and possible savings.
Here are some features CPR comes with:
Online individual tools are relevant to people who want to plan their retirement.
Includes Python package for multiple persons and households to plan their retirement; also has a calculator that these groups can use too
Documentation is accessed before downloading and installing the calculator
Its benefits include:
Easily accessible
Helps in the quick determination of who's ready for a retirement plan
Tools are user-friendly
4. RetireWire MoneyGuide
RetireWire is an award-winning retirement planning software that gives a DIY feel. Though there is limited access to this software, you can explore its tools and learn a thing or two.
With RetireWire MoneyGuide, you'd be able to determine the following:
How much to budget for your healthcare?
Identify your financial and retirement savings goals
The best investment portfolio for you
When you can begin claiming government benefits
What happens to your loved ones after you're gone?
How much do you need during retirement?
With RetireWire, you'd be your own retirement planner. No one else would create your plan for you. And rest assured, your data is safe and secure.
After registering on the site, you will receive an email from the team. Once this is complete, you can schedule your financial planning online at any desired time. Next, go ahead and create your plan. If you experience any challenges, you can reach out to their team.
Related Reading: Best Free Tax Software in Canada
What is the best retirement tool?
The above options are all great tools — the one that's best depends on your needs and preferences. Ideally, it's best if Canadians use a culmination of fintech, professional advice, and personal tools. Between these three things, you can tackle the retirement planning problem head on!
---
Growing up, you might have heard the phrase that one who fails to plan has planned to fail. Not subscribing to any retirement planning software won't cause you to lose your job, but think of all these benefits that come with it. At a young age, you can start amassing wealth for your old age. Wouldn't that be wonderful? Imagine leaving legacies for your children and family, plus being fully prepared for retirement. Consider getting retirement planning software today!