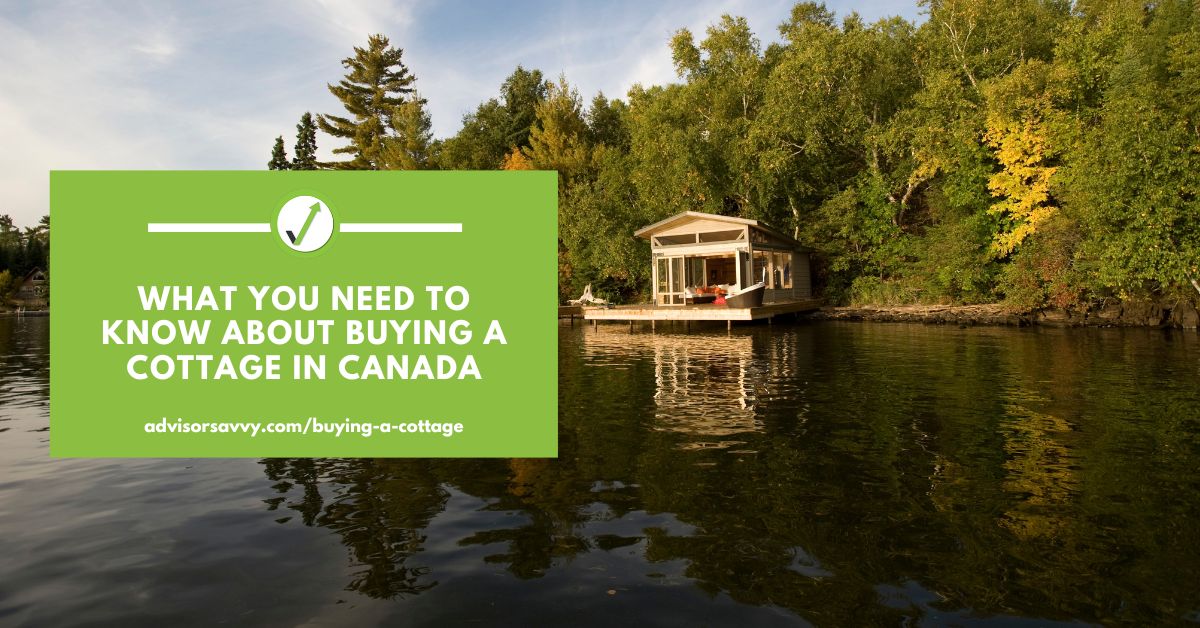 Whether you're thinking of a lakefront cottage or a peaceful cabin in the woods, recreational homes are synonymous with summer fun, relaxation, and quality time with family and friends. Once you've decided you're in the position to buy a cottage, you might be asking yourself whether there is actually a good time to make the leap. Fall, once everyone has closed up for the season? Or maybe early spring, when owners have decided they don't want to (or can't) commit to another summer.
We take a look at cottage ownership, what costs are involved, considerations you should think about before buying, and whether there actually is a good time to take the plunge.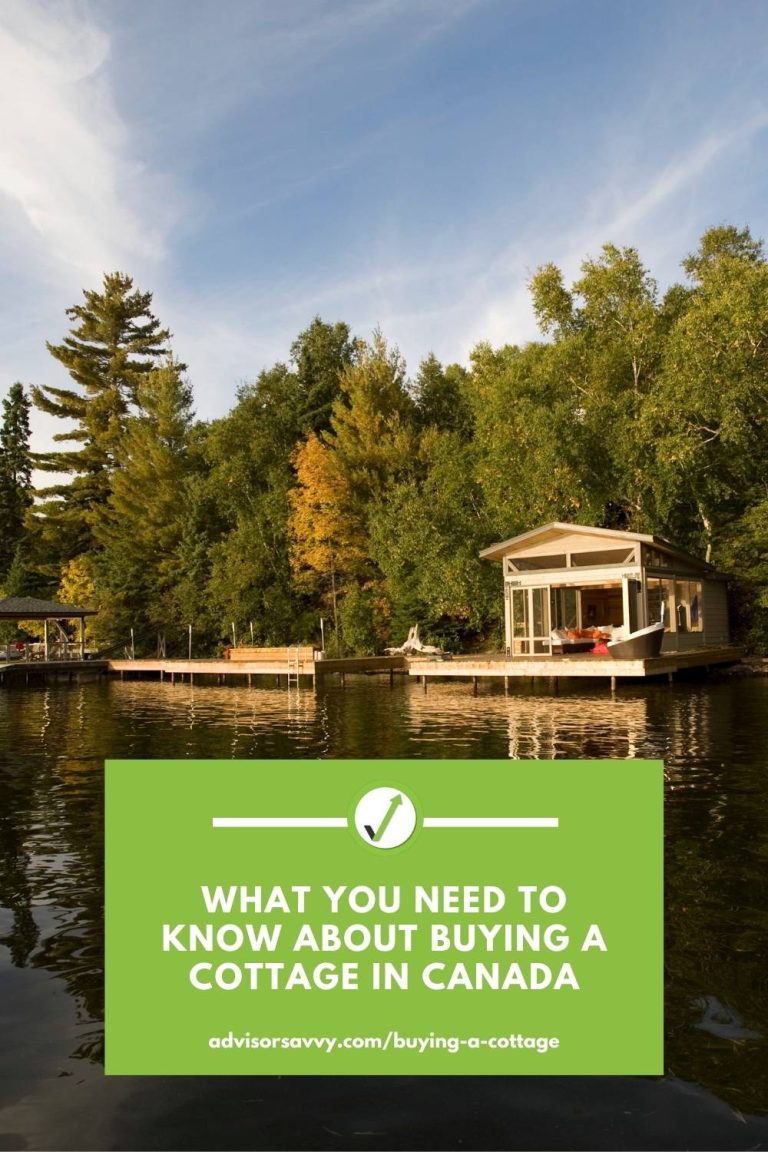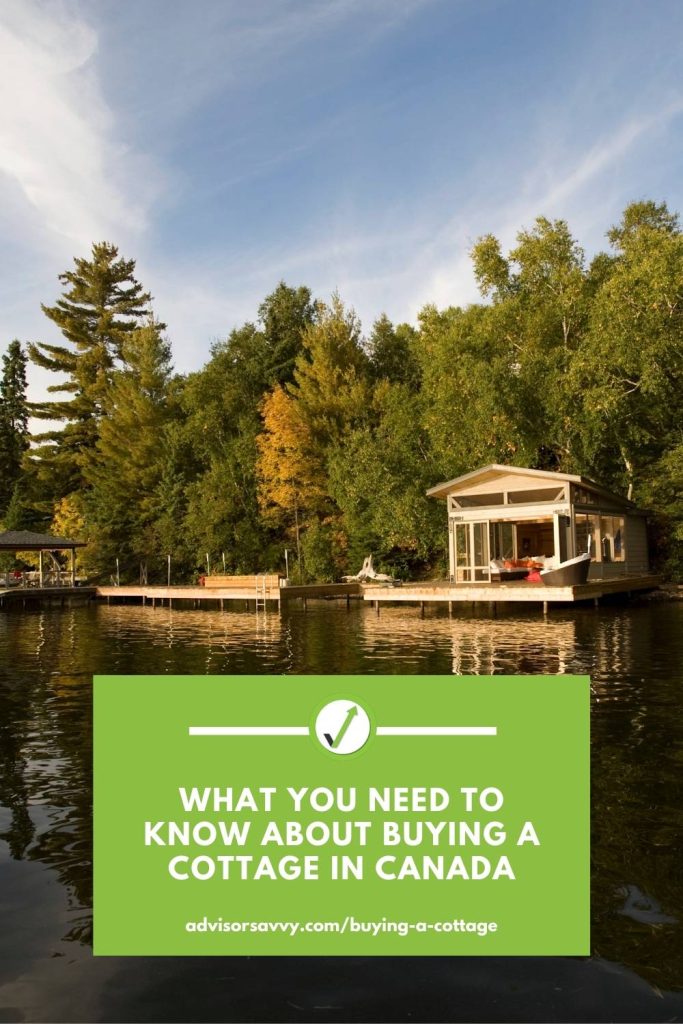 When is a good time to buy a cottage or vacation home?
Many experts say the best time to buy a cottage or vacation home is in the fall — and it makes sense.
As HGTV explains, people who had been thinking of selling probably wanted to have one last summer at the cottage. They've kept it in the back of their mind all summer, so by the time late August or September rolls around, their mind is made up. And with winterproofing being a rather cumbersome and potentially expensive task, sellers are probably keen for a quick turnaround.
Looking a little further down the calendar, CAA has a list of 7 reasons why the winter is a good time to buy a cottage:
Motivated sellers: if it's on the market in winter, that means the owner needs to sell.
Less competition: meaning you can take a little more time in your search.
Local agents are likely less busy.
The potential to access not-yet-listed properties.
Despite the myth, inspectors can do a full inspection in the winter.
If you buy in winter, you'll be able to get a headstart contacting contractors for any necessary work.
It'll give you a preview of whether winter activities — and full access to the property — will be feasible.
Sidenote: Late summer is also one of the most ideal times to buy a home in general, for largely similar reasons. Sellers want to act quickly before the season changes!
Related Reading: How To Finance A Home Renovation
Is it worth buying a cottage?
There are always going to be pros and cons when it comes to buying a cottage.
On the pro side, a second property can help you grow your wealth and offer a source of passive income, should you rent it out. It's also a place where so many fond family memories can be made, especially if you have younger family members.
At the same time, on the con side, there are considerable costs involved. For starters, it's a whole second property!
Second, vacation homes — especially in popular 'Cottage Country' spots— are hot properties. There's not as much of an inventory as you'll see with standard housing, so bidding wars are a potential. You also have to think of tax implications, the time and cost of maintenance (especially if you're going to rent it out), insurance costs, and overall upkeep. Suffice to say, for as much fun as they are, cottages are a lot of work!
When thinking about such a huge purchase, it's wise to talk to your financial advisor. Their outsider perspective, combined with their knowledge of your finances, will help you get a better idea if it's the right decision. That said, they won't necessarily be able to speak on whether it'll offer a strong enough return on investment. For that, be sure to talk to your family.
Ultimately, you might decide to take the funds you've originally set aside to purchase a cottage, and simply invest them for the long-term instead.
Related Reading: How Much Do Home Renovations Cost?
Do cottages appreciate in value?
Established 'cottage country' areas (eg. Muskoka and Prince Edward County in Ontario, or the Bay of Fundy region of New Brunswick) are always going to be popular. There's a very good chance that if you buy a property in an established area, it'll increase in value if you sell in the future.
We can't predict the future, but cottages have been popular for a very long time. People have strong childhood memories and familiar ties to long summers spent at the cottage or cabin. It's safe to say that communities with a strong cottage presence will keep thriving.
Related Reading: Best Places To Retire In Canada
Rent or buy?
It's a question that no doubt comes up a lot, especially when you think about the costs involved with a cottage. There's certainly less risk with renting, and you also have the flexibility of going to different locations. But with buying, you know, essentially, what you're getting every time. No surprises or "hey, this doesn't look like the pictures!"
Global News spoke to a financial expert based around the popular cottage area of the southern Georgian Bay, Ontario, who gave five key questions to consider when debating renting vs. buying a cottage:
How much will it really cost you?
How much will you (realistically) use it?
Are you going to rent it out when you're not using it, helping to supplement costs?
Is it a good investment?
What financing is available to you?
What are the costs of owning a cottage?
Your regular house and your cottage come with similar costs. Maintenance and upkeep, the occasional 'major' renovation like a new roof, and utilities are all standard property costs.
But, of course, there are some differences. For example, the plumbing or septic system could be different, more trees mean a higher risk for tree-through-roof situations, and simply the fact that if you're not at the property every day, you might not notice something right away, meaning potentially higher repair costs.
Home inspections before buying are extremely important, and cottages are no different. But even if you buy property that passes with flying colours, consider the specific areas where problems might occur.
We can't underline this point enough: set aside money for regular maintenance.
What is the average cottage price in Canada?
Prices, of course, are going to vary across the country. The rise in remote work means that many people are deciding to relocate to these markets, largely opting to live full-time in a cottage. As a result, prices are higher than they've been in recent years.
In their 2022 Canadian Recreational Markets report, RE/MAX compared the average sale prices of popular recreational markets between Q1 2021 and the same period in 2022. Here's what they found:
| | | |
| --- | --- | --- |
| Market | Average Residential Sale Price – Q1 | Average Residential Sale Price – Q2 |
| Whistler, BC | $1,419,000 | $1,870,000 |
| Tofino, BC | $1,136,000 | $1,720,000 |
| Ucluelet, BC | $725,000 | $1,027,000 |
| Penticton/South Okanagan, BC | $566,483 | $647,032 |
| Canmore, AB | $763,699 | $877,678 |
| Kenora & Lake-Of-The-Woods, ON | $473,821.74 | $2,083,500 |
| Thunder Bay, ON | $305,721 | $366,097 |
| Greater Sudbury & Manitoulin, ON | $262,500 | $568,911 |
| Southern Georgian Bay, ON | $848,009 | $1,102,871 |
| Muskoka, ON | $871,576 | $969,324 |
| Orillia, ON | $761,826 | $1,024,666 |
| Windsor-Essex, ON | $481,989 | $633,455 |
| Peterborough & The Kawarthas, ON | $842,671 | $978,441 |
| Rideau Lakes, ON | $473,000 | $582,000 |
| Moncton, NB | $257,018 | $354,662 |
| Truro, NS | $206,987 | $301,298 |
| Halifax, NS | $456,975 | $577,321 |
| Sydney, NS | $201,530 | $245,304 |
| Charlottetown, PEI | $287,700 | $339,000 |
| Summerside, PEI | $250,000 | $300,000 |
| St. John's, NL | $293,303 | $273,312 |
What are the maintenance costs for a cottage?
Maintenance costs will vary, depending on the location and size of your cottage and land — not unlike with standard homes. Since you're likely only spending some of your time there, yardwork is probably going to be a regular task! Related, you're also going to need to spend time both winterizing and 'opening up' the property.
As mentioned above, much like how you'd budget for and set aside money for regular and unexpected home maintenance, consider doing the same for a cottage (in a separate account).
What are the mortgage requirements when buying a cottage?
Many financial institutions offer financing programs specifically for cottages. According to mortgage broker Altrua Financial, there are three paths you can take:
Refinance your existing house, removing enough equity to purchase the cottage.
Get a mortgage on the cottage outright.
A combination of these two.
Working with a mortgage broker — especially one who specializes in cottages and/or the area where you intend to buy — is a solid idea.
When looking at a mortgage for a cottage, you'll see there are two distinct types:
Type A: Secondary properties or 'all-season' cottages
Type B: Seasonal cottages
Type A cottages are fully equipped with what you'd need in a primary residence, all year. For example, a permanent heat source and foundation. As Altrua explains, it'll also need to be accessible all year, in good condition, and in an area with reasonable resale demand.
Type B cottages are going to swing a little more rustic. For example, the heat source is a wood stove, it's not winterized, and there's no year-round access.
How much downpayment do I need for a cottage?
There's no specific downpayment requirement for cottages. Like standard home mortgages, you can offer anywhere from 5% to 35%+.
Can I use my RRSP to buy a cottage?
According to Cottage Life, you can use funds in your RRSP to buy a cottage. The downside? You'll be charged withholding tax.
There IS another potential option. The Home Buyer's Plan (HBP) lets you withdraw up to $35,000 from your RRSP if you're a first-time home buyer.
Now, you're probably asking yourself how that works if you're buying a cottage — ostensibly a second home. But the criteria for the HBP might actually allow for it.
Before 1999, the plan was strictly for those who had never owned a home. But the rules were then changed to allow for a lapse in homeownership. As a result, if you weren't living in a home you, your spouse, or your common-law partner owned in the four years prior to buying the cottage, you could be considered a first-time buyer.
This is definitely a situation where you should get a financial advisor or tax expert's opinion!
Considerations before you buy a cottage
What do I need in a cottage?
One of the biggest questions you should ask yourself — and discuss as a large family — is how often (realistically) you'll actually use the cottage. This will help inform whether you want to purchase to simply rent a cottage for a week or two.
While cottages are largely synonymous with summer, there are many places where winter activities like skiing or snowmobiling mean a winterized cabin can be used year-round. Think about what your ideal cottage experience would be like.
Do you want a spectacular elevated view? Then you'll need to consider how any older family members would handle steep steps. Want to set up a workspace to get some work done? You'll need to make sure the internet is reliable. Do you want to meet and get to know neighbours, or keep your time at the property private? Discuss these types of questions with family to nail down what you're looking for.
What do my finances look like?
As mentioned above, there are a lot of financial factors to think about before buying a cottage. The actual cost of the property, maintenance, tax implications of a second property, and even travel costs to get yourself to the cottage — adds up.
Again, consulting with your financial advisor can help you get a clear picture of your money situation, and whether a second property fits into it.
Insurance
You'll need to purchase specific cottage insurance, likely in conjunction with the provider of your primary residence insurance. Costs will depend on whether you visit in the summers (a seasonal property) or spend time there all year (a secondary property). It'll also depend on the location and value of the cottage. For example, access to emergency services (especially fire) will impact cost, as will whether you rent it out, your electrical system, and how often the cottage is unoccupied.
What does cottage insurance cover? Typically, structure or property damage and personal liability. Your current provider will be able to outline any further policy-specific coverage.
Related Reading – Types of Insurance: A Complete Guide
Location, location, location
Waterfront? Deep in the woods? Up in the mountains?
Canada is a huge country with many cottage-friendly areas and a wide variety of climates. But think about what kind of activities you enjoy. For example, if you want a lake-side property for boating, make sure you read up on community rules for boating, dock guidelines, or building rules for waterfront properties.
Consider accessibility, too. If there's an emergency situation, you're going to want a cottage that's easy for help to access — and in a timely fashion. Think goes for both roads leading to the property and if it's only accessible by boat. Some people want a really remote location, taking the whole idea of 'peace and quiet' to the extreme! Just keep your safety in mind.
Related Reading: Best Places To Retire In Ontario
The importance of research
If you're looking for a cottage in an unfamiliar area, there's a LOT you're going to want to research. For example:
Access/geography
Local laws
Internet/electricity access
Environmental factors/water quality
Wildlife (it's quite different encountering a bear as opposed to a city raccoon!)
Local realtors, and the overall rental market
How to find a cottage or vacation home to buy
You've decided. The pros outweigh the cons, and you're in a financial position to buy a cottage.
Your best move, according to HGTV, is to work with an experienced local realtor in your desired area. They'll be familiar with the community, its bylaws, and assorted other "insider knowledge" that can make the process that much easier.
Takeaways
Not only is owning a cottage a lot of work, the planning and researching steps before buying require lots of time and effort.
The best thing you can do is take your time. Look at your finances carefully, consider your options, and only make the leap when you're fully sure.