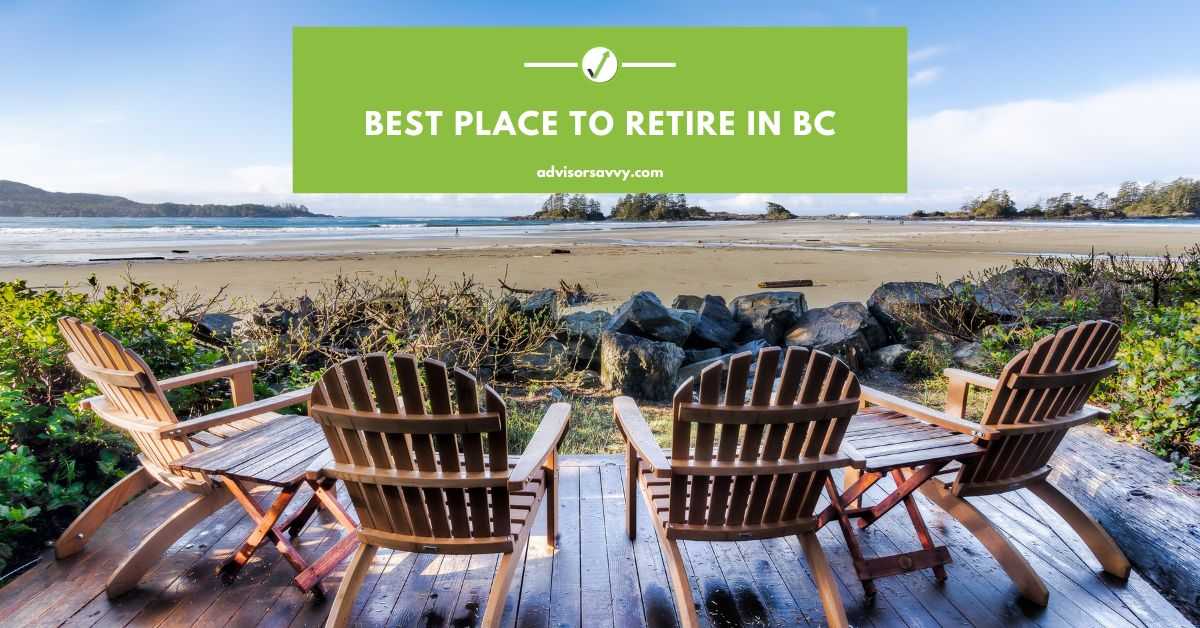 If you're looking for the best place to spend your golden years, you'll want to take a look at British Columbia. The province has plenty of great places to retire, each with its own unique set of benefits. Whether you're looking for a quiet town by the ocean or a bustling city with plenty of activities, BC has something to offer everyone. So if you're ready to say goodbye to working life and hello to a relaxing retirement, read on for our picks for the best places to retire in BC.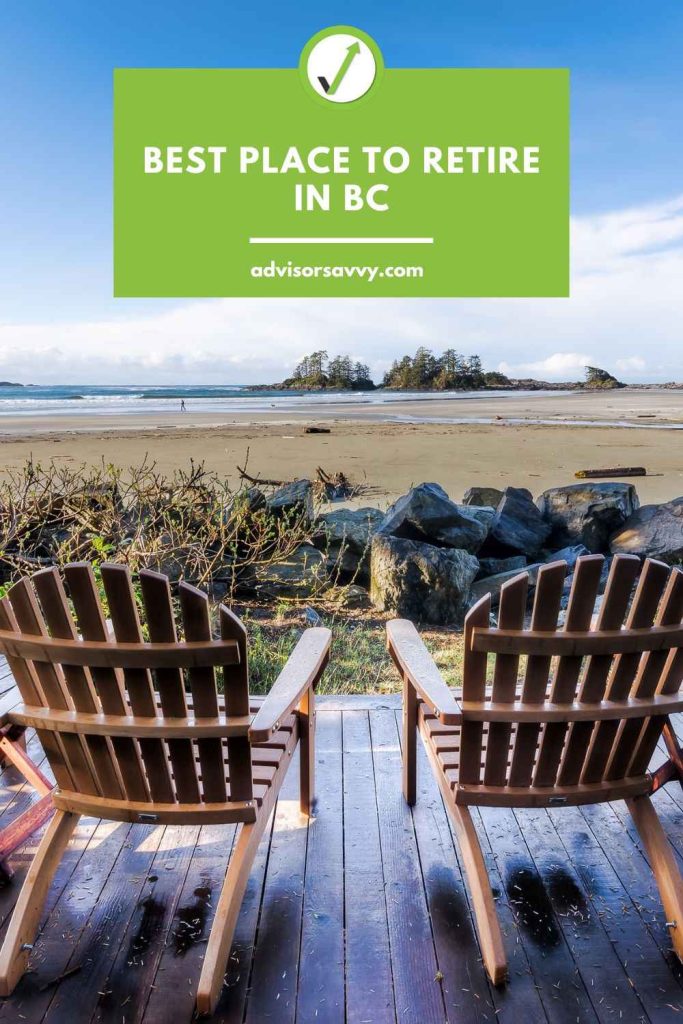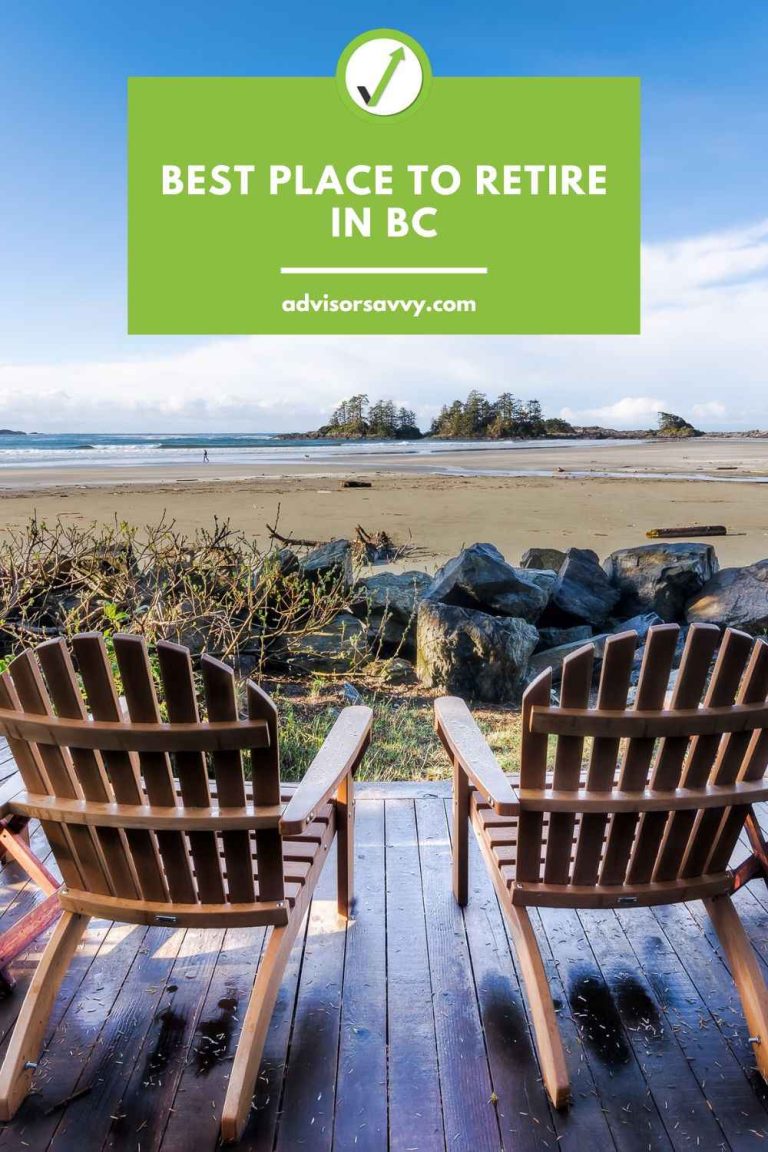 When can you retire in BC?
Retirement age is a hot topic of conversation these days. With people living longer and healthier lives, many are wondering if they can afford to retire at the traditional age of 65.
For the retirement age in BC, the answer to that question depends on a number of factors. If you're employed in the public sector, you can generally retire at age 55 with 25 years of service. For those employed in the private sector, the earliest age you can retire is 60. Although, most workplace pension plans have a 65 age requirement. And if you're self-employed, there's no set retirement age – it's up to you when you want to call it quits. Of course, the consideration of retirement is not just restricted to age, there are many other factors to consider.
So whether you're looking to retire early or just curious about your options, it's worth doing some research to see what's best for you. Who knows – you might just find that retirement isn't as far off as you thought!
How much money do you need to retire in BC?
There's no one-size-fits-all answer to this question. The amount of money you'll need to retire comfortably in British Columbia will depend on factors like your lifestyle and desired standard of living.
However, there are some general guidelines you can follow. For example, it's generally recommended you would have saved an amount that would allow you to live off of 70% of your original income, for the remainder of your retirement. This will ensure you're able to weather any unexpected financial setbacks, such as income loss or medical bills. 
Additionally, it's a good idea to have a retirement plan that includes both government benefits (such as Old Age Security and the Canada Pension Plan) and private savings. By following these tips, you can increase your chances of retiring comfortably in BC.
Need help planning for retirement? Check out our calculators and other resources here.
Where is the most affordable place to retire in BC?
For retirees looking for an affordable place to settle down, British Columbia might not be the first place that comes to mind. With its scenic mountains and coastal towns, the province is known for its high cost of living.
With that in mind, there are a few places in BC that offer more reasonable housing prices. Inland cities like Kamloops and Kelowna have a more moderate climate than coastal areas, and they also tend to be more affordable. Smaller towns like Oliver and Osoyoos offer a relaxed lifestyle at a fraction of the cost of larger cities. And for those who want to stay close to the water, communities like Nanaimo and Sechelt offer beautiful views at a surprisingly affordable price.
No matter what your budget is, there's a best place to live in BC for seniors that's perfect for you.
How to choose a retirement location in BC
If you're considering moving to BC, there are a few things you'll need to consider.
First of all, do you want to be near family and friends? Or would you prefer to be in a more remote location?
Secondly, what kind of climate do you prefer? If you're looking for warm weather, the Okanagan Valley is a great choice. However, if you prefer cooler temperatures, Vancouver Island might be more to your liking.
Thirdly, what kind of activities do you want to be able to do in retirement? If you're an avid golfer, for example, you'll want to make sure your chosen location has access to golf courses.
And finally, what is your budget? Retirement living can be expensive in BC, so it's important to have a clear idea of how much you can afford.
Whichever location you choose, retirement homes in British Columbia can provide you with the amenities and support you need to enjoy your golden years.
What to consider when choosing a place to retire in BC
The following factors should be considered when choosing the best place to retire in BC. Each factor will have varying importance based on your preferences.
Cost of living
When most people think about retirement, they envision a life of leisure where they no longer have to worry about money. However, the reality is that budgeting is just as important in retirement as it was during your working years. This is because you will still have regular expenses, such as housing, food, and utilities. Therefore, it is important to consider the cost of living in the places you are interested in retiring to.
Fortunately, downsizing to a smaller home is a great way to access home equity and free up some extra cash. Since you no longer have to worry about being close to your workplace, you can live anywhere you want! So start researching your options today and make sure you are prepared for a comfortable retirement.
Your lifestyle
One of the best things about retirement is you finally have the time to do all the things you've always wanted to do. For some people, that means spending more time outdoors, enjoying nature, and getting fresh air every day. For others, it means being able to see friends and family more often. And for many people, retirement is the perfect opportunity to travel and explore new places.
Where you live plays a big role in your ability to do these things. If you want to spend your retirement outdoors, then you'll want to find a place with good weather and plenty of green space. If you want to be able to see your friends and family regularly, then you'll want to find a place that's centrally located. And if you want to travel often, then you'll want to find a place with good transportation options.
Whatever your retirement plans, be sure to choose a place that will help you make the most of it.
Geography and climate
For some, the idea of living in a warm, sunny climate is very appealing. Others, however, prefer the cooler weather and the opportunity to enjoy activities such as skiing or snowshoeing. Some like the idea of being a "snowbird" – spending part of the year in a warmer climate and part of the year in a colder one. Ultimately, the decision of where to retire is a very personal one and should be based on your own preferences.
Amenities
It is important to note that amenities apply both to your physical home and the outer community. You may want certain amenities in your home to enjoy in retirement or make life easier as you age. To avoid stairs, you may want a pool or a bungalow. In terms of the community, being close to other retirees or retirement homes is a great choice. Perhaps you want to go hiking regularly, so being near nature trails is important to you.
There are many things to consider when thinking about amenities in retirement living. It is best to make a list of priorities and use that as a guide in your search.
Public services
There's no doubt that having access to public services can make life more convenient. Whether you're trying to get around town or stay healthy in retirement, having these services close by can be a real plus. But there's another benefit to living near public services: it can make life more enjoyable. After all, who wants to spend their golden years trekking across town just to get to the library? Or driving miles out of the way to visit a public park?
When retired, proximity to public services means more opportunities to enjoy your leisure time – and that's something we all appreciate!
Access to healthcare services
It's no secret that we all age. And with age, unfortunately, comes an increased need for medical care.
If you're currently receiving any kind of medical treatment or services, then consider being close to a hospital or clinic. This is especially true if you have to rely on public transportation or take taxi services in order to get to your appointments. 
Even if you're perfectly healthy at the moment, who knows what the future might hold? So it's always better to be safe than sorry. Plus, being close to a hospital means that you'll be able to easily visit your family doctor too, which is always nice.
For more information on retirement planning, check out this article: Retirement Planning Tips
What is the best small town to live in BC?
There are many things to consider when choosing the best small town to live in, and it ultimately comes down to personal preference. However, there are a few towns in BC that stand out for their amenities and quality of life.
If you're looking for the best small town in BC to retire, then you can't go wrong with Kelowna or Victoria which offer a more laid-back lifestyle. And then there are places like Nanaimo that offer a little bit of everything, from stunning beaches to bustling restaurants.
Ultimately, it all comes down to what you're looking for in a small town. But regardless of your preferences, you're sure to find the perfect place to call home in BC.
Best retirement communities in BC
There is no one size fits all retirement lifestyle, which means it can vary significantly from person to person. Here are 5 great options for retirement in BC.
Victoria
It's no wonder that Victoria is one of the best places to retire in Canada, according to MoneySense. With an average property tax of only $1,026 per year and 3.73 doctors per 1000 people, it's clear that the city is doing something right. Not to mention, with 319 days of the year above freezing, it's a paradise for those who love the outdoors. And let's not forget about all that healthy sea air! It's no wonder Victoria is one of the healthiest places to live in all of Canada.
Burnaby
Burnaby may not be the first place that comes to mind when you think of retiring in British Columbia, but according to a recent survey by Maclean's magazine, it is one of the best places to retire in the province. The city was ranked 59th overall on the best places to live for 2016, and was also listed in the top 10 best places to retire in BC.
Based on factors such as the efficiency and effectiveness of city services, Burnaby was deemed to be one of the best run cities in Canada. So if you're looking for a place to retire that is both scenic and well-rated, Burnaby should be at the top of your list.
Surrey
If you're looking for the best places to retire in BC, you'll want to consider Surrey. Listed as the #104 best place to live in all of Canada, Surrey is a large city with a growing population. It's a great place to retire because of its relatively low crime rate and temperate weather.
Surrey is also a relatively green and progressive city, with over 7% of the population travelling to work by public transit and 6.5% of the population working in the clean energy sector.
Kelowna
Kelowna is often cited as one of the best places to retire in BC. And it's not hard to see why! The town has a wide range of senior-friendly amenities and activities, from assisted living communities to independent living options. There's also a growing selection of retirement homes, which offer residents the opportunity to downsize and enjoy a maintenance-free lifestyle. Plus, Kelowna is home to some of the best hospitals and medical facilities in the province. With all of these factors considered, it's no wonder that Kelowna is such a popular retirement destination!
Vancouver
Vancouver has long been known as a great place to live. In fact, it was recently listed by The Economist as the #3 most liveable city in the world. This is hardly surprising when you consider all that Vancouver has to offer. From its stunning scenery to its free and easy lifestyle, Vancouver is truly a world-class destination.
It's not just a great place to live – it's also an excellent place to retire. With its low cost of living and incredible quality of life, Vancouver is one of the best places to retire in BC.
Final thoughts
BC is a great place to retire, with plenty of options for every type of senior. If you're looking for a quiet town by the ocean or a bustling city with plenty of activities, BC has something to offer everyone. So if you're nearing retirement age, it's definitely worth considering moving to beautiful British Columbia.