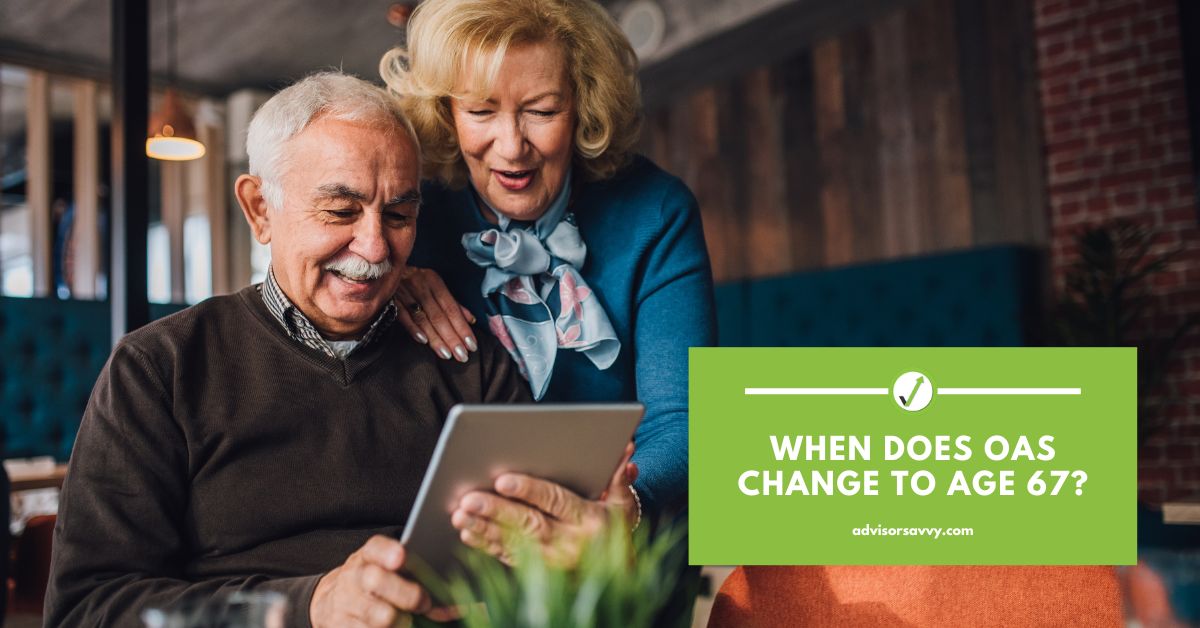 The Old Age Security program is a pillar of the public retirement benefits in Canada. Alongside the Canada Pension Plan and Guaranteed Income Supplement, Canadians have access to a reasonable, government provided income in their retirement and senior years. However, in the mid 2010s, there were some proposed changes to the OAS program, specifically the age requirement. This article will answer the question, when does OAS change to age 67? Continue reading to find out more.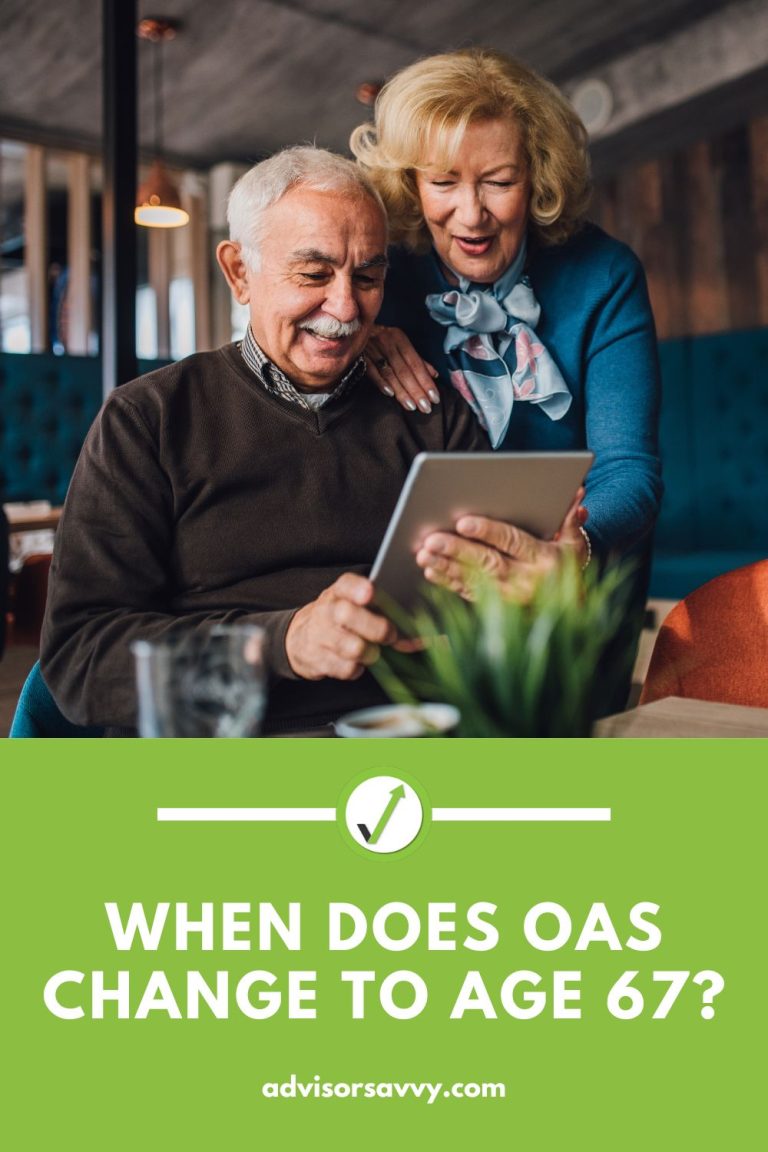 An Overview of Old Age Security
The Old Age Security program provides a monthly payment to Canadians who are in their 60s. OAS works alongside the Canada Pension Plan (CPP) and Guaranteed Income Supplement (GIS) programs. Together, these three programs support retired, elderly Canadians.
The Old Age Pensions Act was originally created in 1927. The legislation was established to address poverty in older Canadian populations at the time. In 1951, it was replaced by the Old Age Security Act and the Old Age Assistance Act. These are the current legislations still in effect today. Senior populations in Canada still struggle to earn enough income, particularly if they don't have a pension, Registered Retirement Savings Plan (RRSP), or other savings. For this reason, OAS continues to be a necessary program.
As long as you file your personal tax return annually and you meet the other eligibility criteria, your enrollment into OAS should be automatic. In most cases, you do not need to apply to receive your payment. But with that said, if you believe you're entitled to OAS, but haven't received your payment, reach out to your local Service Canada branch.
Related Reading: CPP vs OAS: What are the difference?
What are the changes to OAS in 2023?
In 2023, there will be some changes to the Old Age Security program. These changes will affect the payment amounts. There were some proposed changes to the age requirement, but they will not come into effect in 2023 or the years to come.
Back in 2015, the Harper government proposed changes to the OAS eligibility. They wished to increase the age criteria from 65 to 67. You might wonder, when does OAS change to age 67? The proposal wanted this change to come into effect as of April 1, 2023, with all changes of the proposal coming into full effect by January 2029. However, the proposal was repealed by the Trudeau liberal government in 2016. The age eligibility will remain unchanged at 65.
As for the payment amounts, they are tied to inflation. Rates of inflation were high in 2022, but have since cooled. However, inflation remains to be higher than standard levels. For this reason, Old Age Security payments have increased by about 7% to remain competitive with inflation.
Does OAS start at 65 or 67 in Canada?
OAS starts at age 65, not age 67. There was a proposal to increase the age eligibility to 67 as of April 1, 2023. However, the liberal government stopped this change in 2016. Canadians can begin claiming their Old Age Security payment when they reach the age of 65.
When does OAS change to age 67?
In 2015, there was a proposal by the conservative government to increase the OAS age eligibility from 65 to 67. However, this change was canceled when the liberal government was voted in during 2016. The Old Age Security age eligibility remains unchanged at age 65 in 2023 and future years to come.
Do all Canadians get OAS at 65?
Yes, all eligible Canadians receive OAS starting in the year they turn 65. The age was going to be increased to 67 in accordance with a proposal in 2015, but the proposed changed were canceled in 2016.
How to apply for OAS?
Canadians do not need to apply for Old Age Security. In most cases, your enrollment into the program is automatic. Service Canada uses your personal information to determine eligibility and will automatically enroll you accordingly. You may need to be up to date on your taxes to be enrolled though. Be sure to always file your personal tax return each year by the deadline, April 30.
If you believe you're eligible for Old Age Security, but are not receiving your benefit, you may need to apply. Although, this is a rare occurrence. It's usually because Service Canada does not have your personal information and cannot determine your eligibility as a result. Contact your local Service Canada office to determine your eligibility for OAS and apply.
OAS Payment Dates
If you already setup on direct deposit with Service Canada, you should receive your payment straight to your bank account. If not, you will receive a cheque in the mail. Below are the payment dates for 2023:
January 27, 2023
February 24, 2023
March 29, 2023
April 26, 2023
May 29, 2023
June 28, 2023
July 27, 2023
August 29, 2023
September 27, 2023
October 27, 2023
November 28, 2023
December 20, 2023
Related Reading: How to Calculate OAS in Canada
OAS Clawbacks
An important aspect of the Old Age Security program is the clawback. It is also known as the OAS pension recovery tax. It affects individuals who earn a net annual income over a certain threshold. If you earn over the threshold, you will be required to pay back some of your OAS taxable benefits, via the clawback. This is because the Old Age Security benefit is meant to help low income seniors. Those who have higher incomes repay OAS benefits to ensure the program is achieving it's mandate.
Optimizing Old Age Security
Fortunately, seniors do not need to worry about changing requirements within the Old Age Security program. As of right now, the age requirement will remain at 65 and will not be increasing to age 67. At the time of writing, there are no planned increases or changes either. Seniors can continue to optimize their OAS!
Old Age Security is one of several retirement and senior benefits that Canadians can take advantage of. Remain mindful of your total annual income so you can optimize the clawback. Be sure to check out your eligibility for the Canada Pension Plan and Guaranteed Income Supplement programs as well.
---
Do you need help navigating the OAS program and other sources of retirement income? Advisorsavvy is here to help. Complete this quick questionnaire to get started!