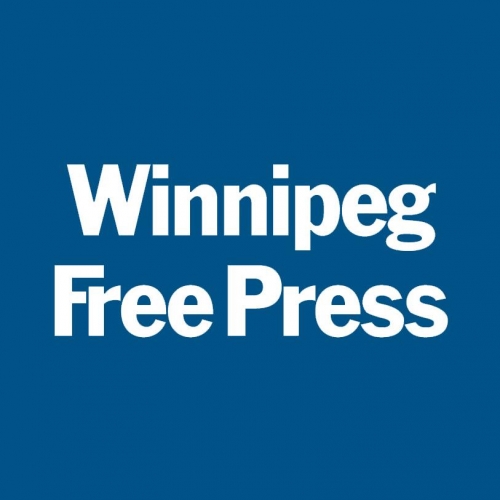 If you've struggled to find a financial advisor, you're not alone. A recent poll by Angus Reid suggests Canadians as a whole are challenged to find money professionals to help them with their retirement, tax, estate and investment planning needs.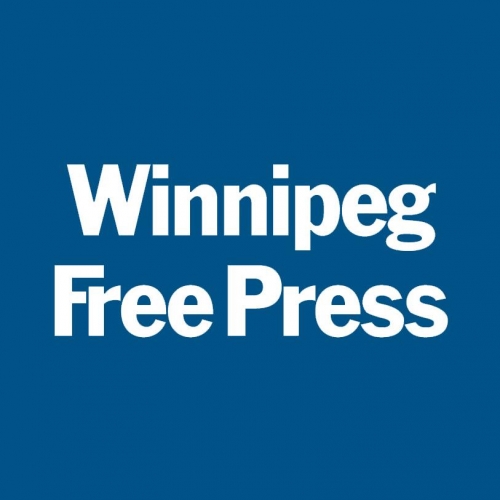 By: Joel Schlesinger https://www.winnipegfreepress.com/
For example, the survey found only one in three Canadians use a financial advisor. And nine of out ten surveyed had anxieties about choosing an advisor, citing a myriad of concerns that include these professionals would put their own interests ahead of clients', charge high fees, or lack adequate experience. Some individuals even noted personal hygiene — like bad breath — was a concern.
Feeding into these issues is that we simply don't know where to turn to find a qualified financial advisor.
Well, a couple of fintech — financial technology — companies are hoping to lend a hand to the advisor-less masses.
They've created online resources listing advisors along with other helpful information to assist you in finding a professional for your financial needs.
Among them is Advisorsavvy, which commissioned the aforementioned survey as part of its launch earlier this year.
Think of it as the Match.com (an online dating site) for finding advisors, says its founder Solomon Amos.
A former financial industry consultant specializing in customer service, Amos found many clients of large financial institutions were dissatisfied with the service they were receiving from advisors.
"What I realized having read thousands of feedback statements from clients is there are some incredible financial planners out there… and there some not-so-great ones."
What's more, he found the public generally struggled to understand the differences between designations. For example, few consumers knew what might separate a CFP (certified financial planner) from a CPA (chartered professional accountant) or a CFA (certified financial analyst).
"It's the alphabet soup of letters out there, and unfortunately as an industry, we don't make it easy for the consumer in terms of understanding."
That's where Advisorsavvy comes in. Not only does it list advisors for a variety of needs from investment to insurance to financial planning, it also has resources that include a glossary for all those designations.
"We provide these tools to the consumers so they have a little more confidence when seeking to find the right advisor for their needs."
Financial blogger Barry Choi says Advisorsavvy and similar offerings are filling a void in the marketplace for consumers of financial services and products.
"Everyone wants a good financial advisor, but no one seems to know where to find one," says Choi, who has written about how to find an advisor on the blog Money We Have (moneywehave.com).
"It seems like for a lot of people, their experience with financial advisors has been negative, and they're looking for professionals they feel comfortable, perhaps more than anything else."
One problem is indeed deciphering designations.
"The first thing people have to understand is titles may not mean anything," he says. "And just because someone sits at a big, fancy desk at a bank, doesn't mean they know more than you."
Anyone can call him or herself a "financial advisor" without any professional certification.
"It's a weird industry," he says. "You could call yourself a 'financial advisor' on a business card and wouldn't be technically doing anything illegal."
While Choi had yet to familiarize himself with Advisorsavvy, he was aware of two other resources, including SeekAdvisor.ca, which caters to investors with $100,000 or more in assets.
"What we provide access to is advisors with a fiduciary standard, so most of the professionals profiled on our site are portfolio managers, who" legally must act in the best interest of their clients, says Danny MacKay, co-founder of SeekAdvisor.ca, which launched last fall.
This is a higher standard than the general code of conduct for financial advisors licensed to sell financial products like mutual funds and stocks, which stipulates an investment must be suitable to a client's needs, he adds.
"When you look into how people find an advisor, they're typically asking their friends and family for recommendations," MacKay says. "More often than not is people can end up with someone who is really nice, but not really a professional that ideally suits their needs."
He further notes SeekAdvisor.ca vets its advisors and ensures they do not sell only proprietary products — i.e. a bank advisor peddling only bank-owned mutual funds.
One drawback is the site only has a few dozen advisors, and only one in Manitoba (Robert Tetrault, a portfolio manager at Tetrault Wealth Advisory Group at Canaccord Genuity Corporation.)
Advisorsavvy is also thin on advisors it lists. Like its competitor, it has just one in Manitoba.
Unlike SeekAdvisor.ca, it allows clients of listed advisors to rate these professionals and provide feedback. Users can also refine their search to look for advisors with specialties.
"We have 15 different specialties listed," Amos says.
Among those areas of expertise are professionals adept in divorce financial planning.
Choi points out Advisorsavvy and SeekAdvisor.ca are a step up from past online resources listing advisors, which had been compiled by motivated lay people. Among those early sites is Holypotato.net, which still exists.
What's more he adds any resource providing guidance on where and how to find a suitable professional is a welcome addition to the personal finance landscape. That said, the offerings are still limited in scope, particularly for us Flatlanders.
Additionally, interest from the public has been tepid thus far. Both sites have a limited number of users.
But MacKay believes consumers' interest will be piqued if markets get ugly.
"We're in a massive bull market so there certainly isn't a lot of discontent among investors," he says. "But when we do hit a rough patch in the market, or a prolonged downturn, that's when people's eyes open and they start looking around for other options."