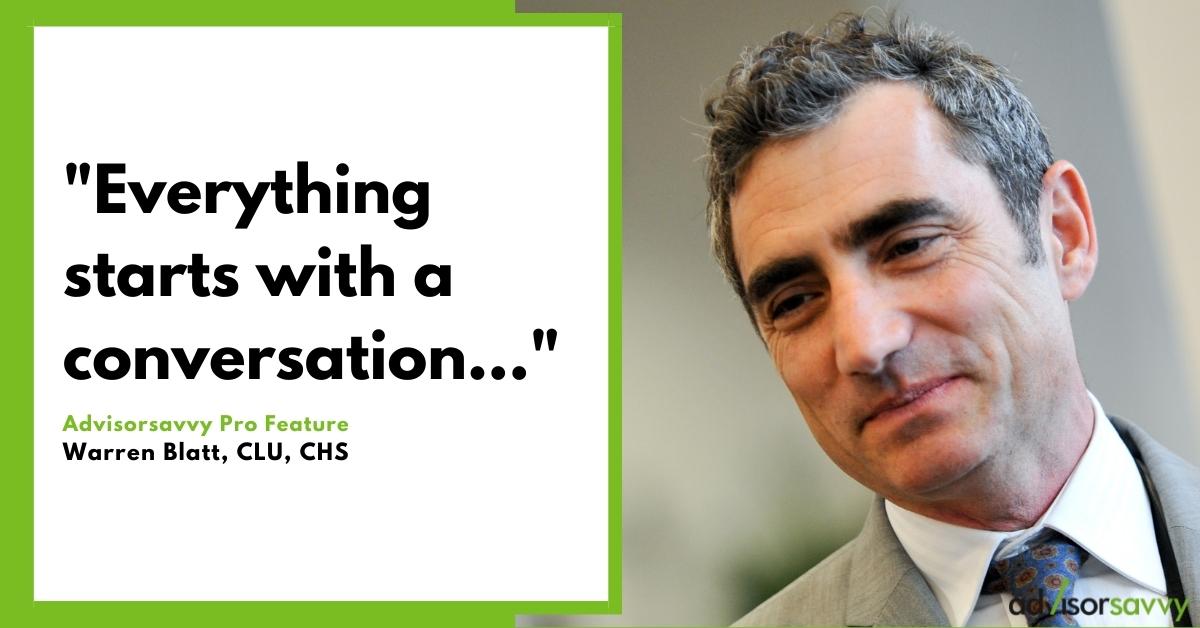 Warren Blatt, Financial Security Advisor, "The days of set-it-and-forget-it are over."
How a financial advisor can help keep your business alive.
Warren Blatt is a financial security advisor who knows from experience just how important it is to actively manage financial plans.
Warren's family business, a legacy dating back to the 1920s, failed when he was a young man. And this prompted him to take an active interest in financial management.
Now, from his Toronto-based financial advisory firm, WDB, Warren works with businesses, entrepreneurs and professionals to develop holistic financial plans. In other words, he works side-by-side with his clients to provide them with the greatest amount of security as they plan for the future.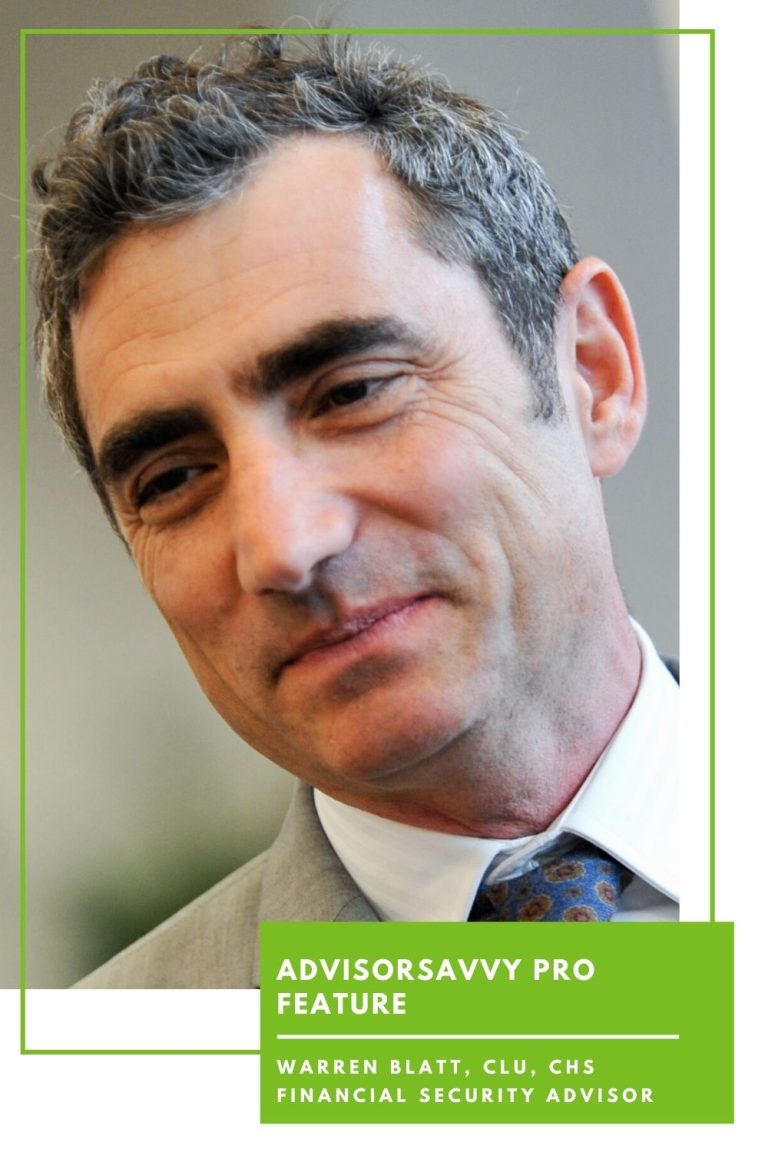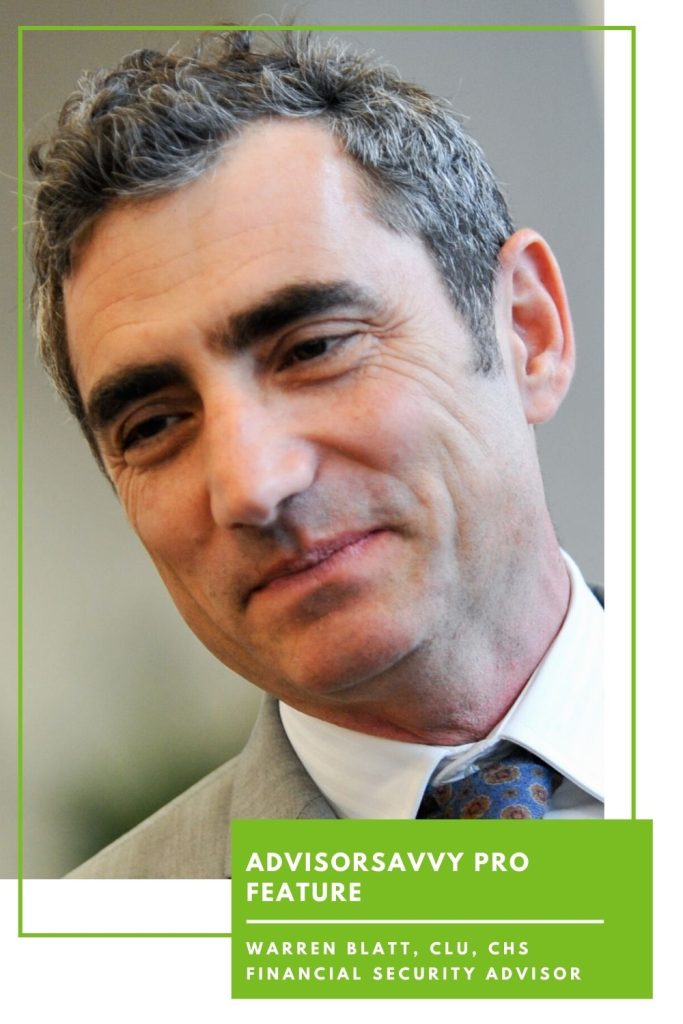 How To Become A Financial Advisor
A career in financial securities wasn't initially on Warren's radar. But it was a "personal business heart attack" that brought him into financial planning.
"I didn't start my career working for a wealth management service," says Warren. "I was actually planning on working for my family business."
Warren's family business was a third-generation cosmetics company in Quebec. And as Warren explains, the company eventually failed because of poor planning by his parents. And, his grandparents before them. In fact, the planning was so deficient the company never formally changed hands to Warren and his brother.
"They were sort of a classic, old-school immigrant family that came in, built a business — they had a large cosmetics company in Quebec — very, very large. It had been around since 1924," says Warren, "But the next thing you know, in 1990, the company basically goes out of business. Why? They didn't modernize for the future. And they didn't listen to the next generation. The first generation thought they got it all right. So, all the classic old-school mistakes."
The Beginning Of His Career
Warren was still in school when the company began to fail. And while he obtained a financial securities license, he didn't put it to much use.
"I never actually became an advisor back then," recalls Warren. "Part of me felt that I was going to be in the family business. I toyed with that idea for almost five years. It was sort of like the business had hit an iceberg, but it took five years to actually sink."
With the option of joining the family business off the table, Warren found himself having to contemplate his options. In other words, he had to forge his own career path for the first time.
Warren began consulting in the consumer products business. And this is where he met a lot of other folks from struggling family businesses.
"I would ask them, 'Did this kind of thing happen to you? Did you go through this? What did you do about it?' And so some of my peers were sharing their own family business experiences — it made me begin to think about becoming a financial advisor." Says Warren.
Warren moved around Canada, from Montreal to Vancouver, finally settling in Toronto.
When speaking to people across Canada involved in family businesses, Warren heard similar stories.
"They would say things like, 'My dad did the same thing!' Or, 'We don't even have a shareholders agreement!'" Warren recalls.
An Independent Financial Advisor
Warren had been considering becoming a financial advisor. But sometimes that's more easily said than done in the saturated Toronto market.
"So I was thinking of becoming a financial advisor. But at this point, I'm in Toronto, specifically at Yonge and Eglington," says Warren. "There are about 5,000 people who do what I want to do on this corner alone. I just remember thinking, 'How am I going to build a business?'"
The answer came by Warren adopting a fiercely independent spirit. And not tying himself to any one product or institution.
"I wanted to be an independent advisor," says Warren. "I didn't want to work for a bank or be beholden to them. My goal was to be able to give independent advice to business owners."
The path to becoming a financial advisor was, ironically, something Warren hadn't initially planned on. However, once he began to advise business owners, he was often told that his clients knew other people like them that he should speak with.
That was the push Warren needed to continue, and eventually expand, his business.
What Kind Of Clients Does Warren Work With?
Warren still focuses on the roots of business advising. However, he is also branching out.
"I started working with entrepreneurs mostly, and some family businesses," says Warren. "Since then we've grown the practice. We have about 700 clients. I would say most of our clients are still business owners and professionals, but we're also starting to work with a new generation of really smart 20-year-olds."
Warren's newer clients are the tech-savvy younger generation. And they have their own unique set of interests and needs.
"They like robo-investing because they like to do things digitally. But they're actually really smart and they want to talk to a human being after they've opened their account," says Warren. "It's really interesting. They have a foot in both worlds. They're living in the digital age. But they also want to talk to someone, look them in the eyes and ask, 'How much are you going to charge me to manage my money?' They ask really good questions."
What Is It Like To Work With A Financial Advisor?
Warren prides himself on being a holistic advisor. Above all, that means building meaningful relationships and tailoring solutions to the needs of each of his clients.
"Everything starts with a conversation. The conversation is the most important part of what we do," says Warren.
The process starts with what they call a "KYC" (Know Your Client). To clarify, this is where advisors gather as much information as possible about you and your situation
"We're a holistic advisor," says Warren. "So if I meet you and your significant other, we always start with a blank piece of paper. The objective is to be able to actively listen to what people are saying is happening in their lives. I ask people about themselves. Why they came in. What's keeping them up at night. Something that triggers a meaningful dialogue. From that dialogue, we're looking to develop a report to identify whether or not there's a fit for us to work together."
If there is a fit, Warren's team moves into gathering some data. Then, from that initial data, they're able to develop a preliminary plan. And that plan usually goes through a few iterations before arriving at a finalized plan. To clarify, the reason for the iterative process is that Warren's team continues to learn from their client's situation as time goes on.
"Plans are based on factors in our clients' lives (such as mortgages), where our clients want to end up when they want to retire. We work backwards and fill in the 'holes of life.'" Says Warren.
What are the 'holes of life' exactly? Well, Warren describes them as short-term, medium-term and long-term goals.
Active Financial Planning
For Warren, not every potential client who walks through his door is a fit for his services.
"We don't always have a fit," says Warren. "Sometimes we get to the end of that first conversation and I don't really feel it's going to work between myself and client."
What is and is not a good fit for Warren? For one, Warren is looking for clients who are willing to commit to a certain level of mutual engagement.
"We're very engaged and we expect a level of engagement from our clients in as well," says Warren. "We work on plans together, we work on goals together. So if you don't get engaged in the planning process with me, we are not a good fit."
It's not just an independent spirit that gives Warren a particular preference in choosing clients. In addition, he truly believes that active financial planning experience is the most successful one.
"The days of set-it-and-forget-it are over," says Warren. "I tell clients that they need to take an active role in their planning. They need to meet with several advisors. And they need to roll up their sleeves."
"There are expectations on both sides. I'm accountable to you. You're accountable to me. And we're watching things together."
You can find Warren's profile HERE