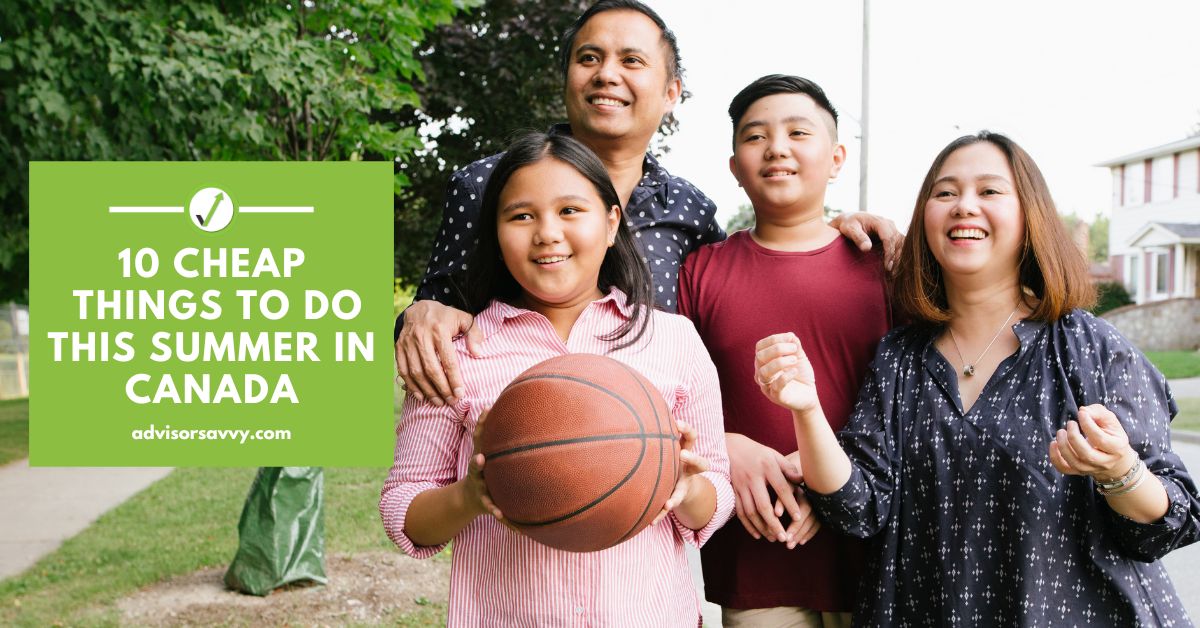 Inflation has wreaked havoc on all of our wallets recently. With rents, interest rate hikes, and even the price of groceries skyrocketing, you may wonder if anywhere in Canada is affordable to live anymore — much less enjoy a night out or any sort of entertainment. Should you resign yourself to a no-splurge, no-fun social or family life for the foreseeable future? We're here to share how you can still have fun while being smart with your money. In this article, we'll explore 10 cheap things to do this summer in Canada.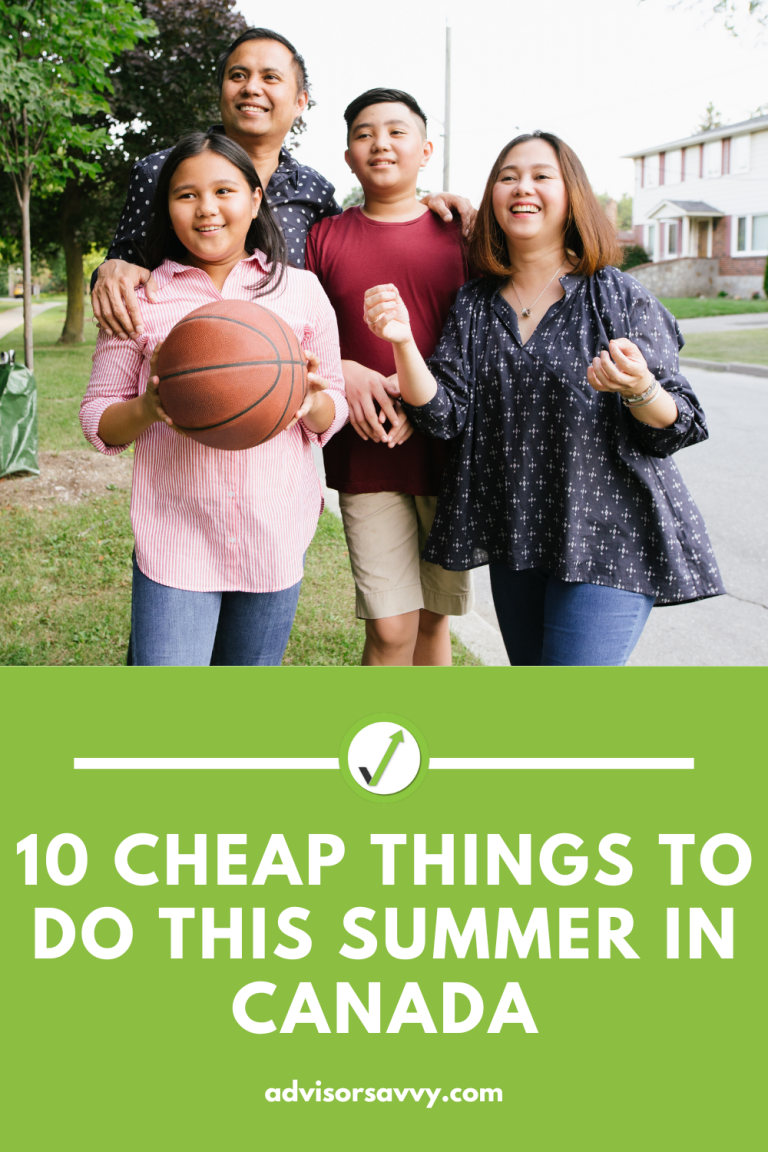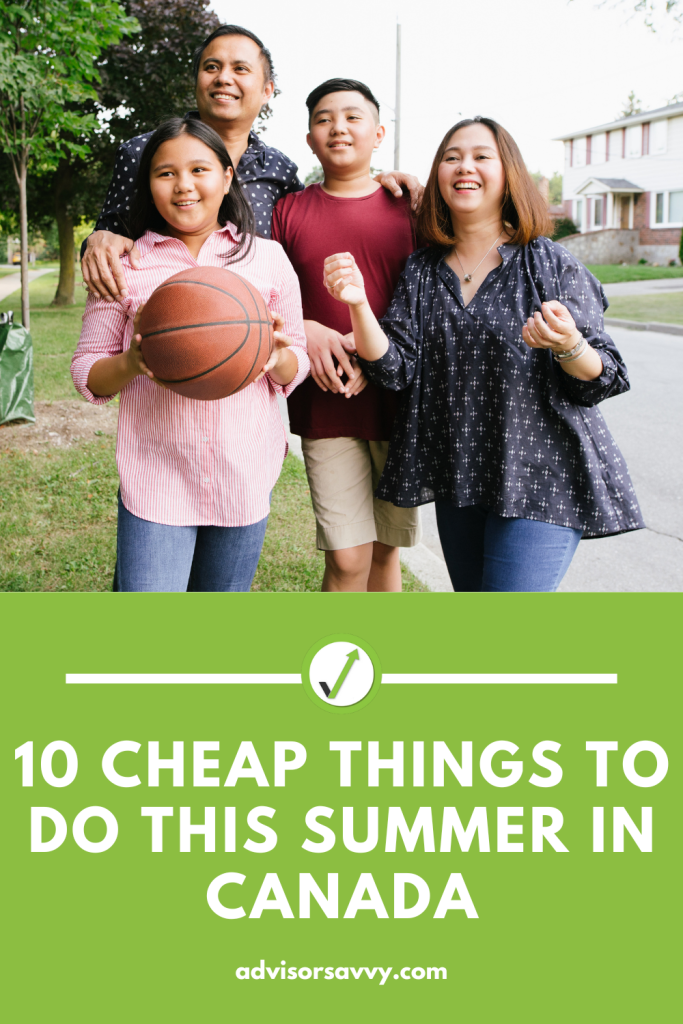 But before we get into our list of cheap things to do this summer, consider seeing a financial advisor. It's like extra padding you could use to protect you from getting jerked around by high costs and shallow budgets. Sometimes, we just need a little perspective to plan our budgets — for both necessary expenses and fun expenses.
Don't worry; you can still hit up the movie and buy popcorn every so often. But let us share some more wallet-friendly alternatives. We've rounded up some of our favourite enriching, exciting activities across Canada for money-minded individuals who want to get the most bang for their buck.
Related Reading: Average Cost of a Home in Canada
What can you do in the summer on a budget?
In Canada, we are fortunate to have tons of nature in our backyards. There's a lot of fun to be had outside, which is not only free, but a great way to connect with mother Earth! If you're not the outdoorsy type, don't worry, we've listed some metropolitan activities too. Let's get into it!
1. Kayaking or Canoeing
If you're from Canada, you could probably list off a bunch of local parks, lake areas, or even rivers to interact with Nature's delightful waters.
Kayaking and canoeing are some of the most peaceful summer activities you can enjoy. Imagine the sun's rays gently hugging your skin while the gentle waves of the water and birds' chirps in the trees narrate your afternoon. Plus, it's a fantastic workout for your upper body and core.
And if your kids are restless in the house, running around and bickering? Let them channel all that energy into a paddle. Just make sure they're wearing life jackets in case their rambunctiousness causes a flip!
Don't have the gear? We feel you — rentals get expensive. You could find what you need at your favourite second-hand shop or browse through Facebook Marketplace.
Possible locations:

Georgian Bay, ON
Tofino, BC
Baker Park, AB
Port Credit, ON
Yukon River, YT
Jack Robertson Memorial Park, Kelowna, BC
2. Festivals
Who doesn't enjoy a beer, hot dog, and the sounds of their favourite genre of music blasting through a wide open green space? Pick your poison – are you into Ukrainian folk music or local alternative rock? Or maybe you revel in 50 different taco food trucks to choose from. Chances are, a city or township near you has a festival for that — often with minimal or free admission.
Of course, the food stands will cost you a quick buck. But to avoid spending too much money, just eat a sandwich before you go or bring some snacks. That way, you'll feel content just ordering something small and not breaking the bank.
Check out cheap things to do this summer on Eventbrite, To Do Canada, and Music Festival Wizard.
3. Stargazing
This one *might* be tricky for the city dwellers due to light pollution, but those in towns and other rural parts of Canada can definitely partake. Pick up an astrology book and see how many constellations you can find on your own. Who knows? Maybe you'll even see one of the planets like Venus or Mars.
4. Niagara Falls
As Canadians, we often skip cliched destinations like Niagara Falls because we don't want to deal with the crowds and tourists. Some of these options can be pricey, but often they're overlooked as cheap things to do in the summer.
However, we forget the reason why so many tourists come to this spot in the first place. Niagara Falls is a stunning miracle of nature. Standing at the top, it seems like all that light turquoise water is falling off the end of the earth. But the falls themselves aren't the only things to see here. The Niagara Botanical Gardens and the Niagara History Museum are also both free to explore. On top of that, you have a variety of hiking trails and picnic spots to enjoy in the summertime.
Check out Niagara Glen, Dufferin Islands, and the Niagara River Recreation Trail! And if you're returning in the winter? Explore the Winter Festival of Lights, Canada's largest light festival.
5. Libraries
Libraries are magical. There's no other place where you can access so much wisdom for free.
But libraries aren't just for books. We love the community aspect of libraries, as they usually invite patrons to make book suggestions or hold adult and children's education seminars and activities. ESL lessons, story time, reading clubs, and business meet-ups are just a few examples.
Need a little alone time? Head on by yourself and hunt for the perfect book. Lose yourself to it in a little reading nook and enjoy the solitude. Plus, Canada is chock full of libraries with stunning architecture and history. Why not take a little road trip to see these literary delights?
Possible locations:

Vancouver Library Central Branch, Vancouver, BC
Thomas Fisher Rare Book Library, Toronto, ON
La Maison de la Littérature in Quebec City, QC
Halifax Central Library, Halifax, NS
Related Reading: Best Investing Books for Canadian Investors
6. Free Nights at Museums
Museums are buildings of curated pieces of history, art, science, or culture — just waiting for you to explore them! You can adventure through one like a scavenger hunt, catching sights of 300-year-old fossils or precious gems.
While tickets might feel pricey, most museums offer free or discounted evenings. For example, the ROM Thursday Nights are a staple in every Torontonian's cultural social life. Plus, you can access group discounts for kids, seniors, and students. In addition, many museums offer discounts for annual memberships so you can get more bang for your buck if you enjoy going throughout the year.
7. Parks
Canada has 37 national parks that cover over 335,000 square kilometers of land. But keep in mind, there's much more to explore in the country's provincial and city parks!
With so many different landscapes and ecosystems in Canada, you always have many options for things to see. Polar bears, moose, grizzlies, deer, foxes, fish, whales, puffins — you name it, the wildlife here is abundant and beautiful. If you bring a picnic, you can make a complete day trip. Just remember to keep our parks clean and free of litter!
With Cape Breton's mountains jutting out in the sea, Algonquin's plentiful lakes and moose, or Jasper's stupefying rocky mountains, you need to get out and explore Canada's natural beauty! Parks charge fees per vehicle, usually around $30. You can also book a campsite or get a backcountry permit to hike and camp in the wilderness.
Possible locations:

Algonquin Provincial Park, ON
Banff National Park, AB
Gros Morne, NL
Waterton Lakes, AB
Gaspesie National Park, QC
Cape Breton Highlands National Park, NS
Yoho National Park, BC
8. City or Town Exploration
Canada is filled with amazing cities and towns full of culture and bucket-list-musts! Yes, cities can be expensive — but visiting and exploring a new city doesn't mean you need to head to the fanciest, most expensive restaurants or buy trinkets left and right. In fact, simply walking around, people watching and window shopping is among the cheap things to do in summer. Many of these cities' historic buildings are free to enter and are known for their stunning outdoor architecture. In addition, there are always options for cheap eats somewhere.
Walk around Ottawa, the nation's capital, to admire the Neo-gothic buildings. Love the story of Anne of Green Gables? Get to Prince Edward Island, where this story and its author were born. There's lots of places to explore. If you don't have the budget to leave your city or town, be a tourist in your own region. Or take a drive to a neighboring region that you've never explored before.
9. Volunteer for a Good Cause
Volunteering is a great way to get involved in your community and meet new people. Plus, you'll feel good contributing to a cause you're passionate about. Some ideas include a local park clean up, helping out at an animal shelter, or assisting at a weekend non-profit event. Think about how you'd like to give back and reach out to the organization to see if they're looking for volunteers.
10. Try a New Outdoor Sport
Have you ever wanted to learn how to skate board? Or maybe how to roller blade? This is the summer to learn how! Often, you can find cheap gear at a thrift store or in your local online neighborhood swap. Who knows, maybe this new endeavor will turn out to be a new hobby for you! Thankfully, there is no shortage of space in Canada so you shouldn't have trouble figuring out a spot to work on your new skill.
You can also indulge in some old classics from your childhood like hopscotch, playing tag, jump rope, frisbee, or simply kicking a ball around a field. If you have kids, they're definitely going to join in on the fun. But who said these activities were just for kids? Round up some friends and connect with your inner child!
Related Reading: Best Place to Retire in BC
How do you survive boredom in the summer?
Still feeling bored after the above list of cheap things to do in the summer? We've got more! Here's some other fun activities you can do for free (or almost free!) in Canada:
Play cards or board games
Attend an outdoor movie or theatre performance
Go birdwatching
Make a time capsule
Check out street art in your city or town
Gather a bouquet of flowers from your local nature
Read your local newspaper (maybe even do the crossword or sudoku!)
Go berry picking
Call a friend or family member (maybe someone you haven't talked to in a while!)
Go swimming in a local lake or community pool
Watch a sunrise or sunset
Make your own scavenger hunt, then take pictures of everything
Have a bonfire (fire safety tips are essential!)
Visit a farmer's market or flea market
Host a potluck with your friends and family
Window shop
Check out local garage sales
Start a garden
Write a poem or short story
Related Reading: What You Need to Know About Buying a Cottage in Canada
How Not to Have a Boring Summer (While on a Budget!)
Costs are rising, but they don't have to take control of your money and lifestyle.
A little research showed us you don't need to spend much money to enjoy your weekends in Canada, especially in the summer. A library trip here, a city road trip with sandwiches there — and you'll find ways to relish this gift we call life with minimal investment.
We invite you to enjoy these activities and reach out if you can think of others to include on our list. And if you need some help planning your budget? We'll pair you up with a certified financial advisor to get ahead of this inflation and control your assets!
Read More: Cheapest Place to Live in Canada