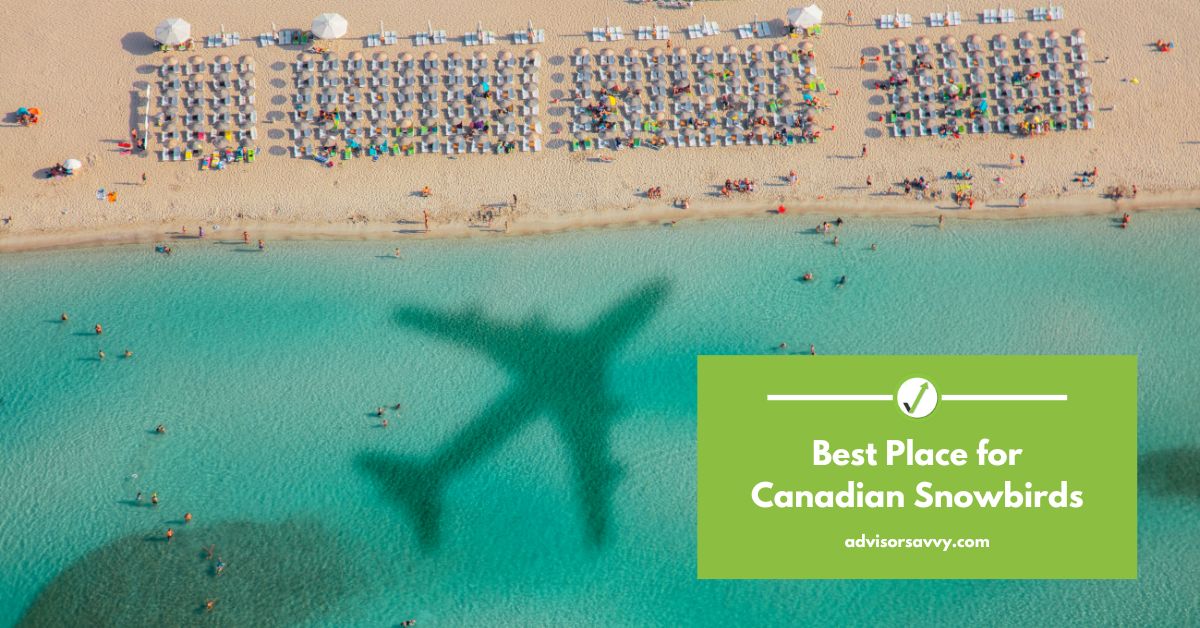 Every year, as the cold weather sets in and the leaves start to change colour, Canadian snowbirds from coast to coast make their annual pilgrimage south to escape the cold. Funny enough, so do Canadian geese! Whether this is your first year embracing the snowbird lifestyle or you're looking for a new destination this winter, we compiled a list of the best places for Canadian snowbirds. Continue reading to figure out what the top locations are.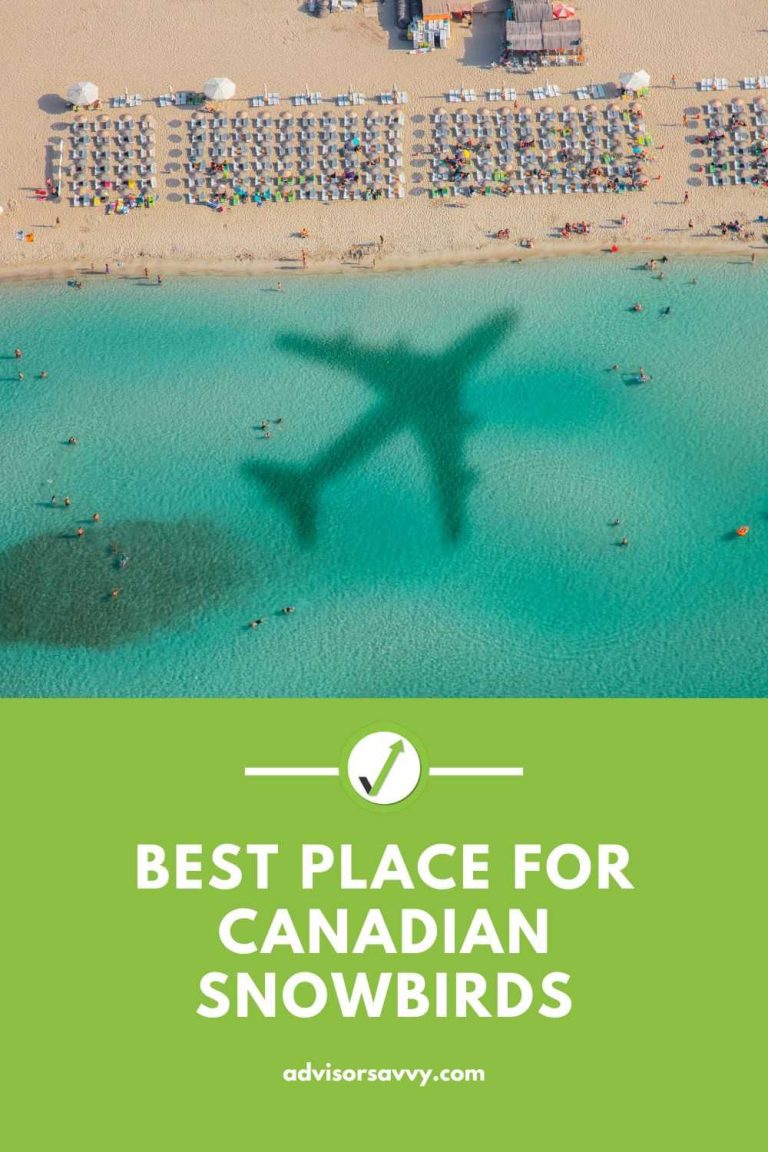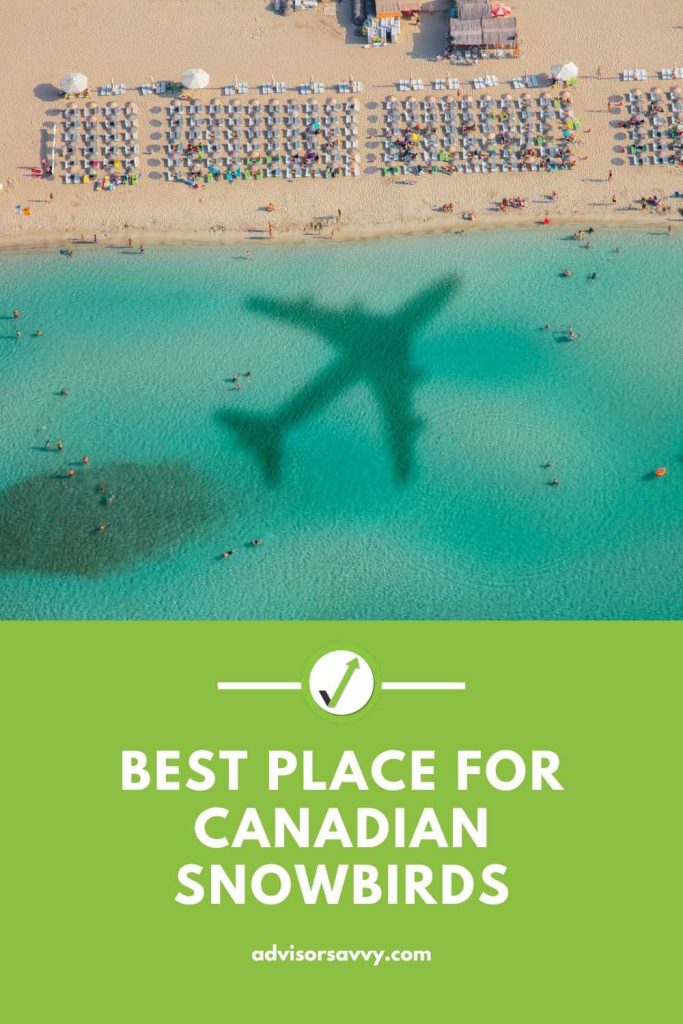 What is a Canadian snowbird?
A Canadian snowbird is a person who winters in a warmer climate, typically in the United States. However, Canadian snowbirds may go wherever else, but usually the reason for leaving is to escape the dreary winters. In the summer months, Canadian snowbirds often return home. These snowbirds, as they're often called, spend anywhere from a few weeks to several months elsewhere to take advantage of the milder weather. Canadians retiring abroad are those who leave Canada all together, on the contrary.
Many snowbirds own second homes in their preferred location, which they use for their winter vacations. Others may choose to rent a property to avoid the burden of home ownership in another part of the world. In addition, renting offers flexibility in where you stay each year providing a more diverse experience.
Snowbirds are generally retirees who have the time and money to travel during the winter months. They enjoy escaping the cold Canadian winters and spending their days relaxing by the pool or on the beach. Lastly, some snowbirds take advantage of the lower cost of living often found south of the border.
Related Reading: What Is Travel Insurance And Do I Need It?
Is being a snowbird expensive?
For many people, the idea of being a snowbird is appealing. The thought of escaping the cold winter months in favor of spending time in a warm, sunny climate is very appealing. In addition, many like the idea of travelling for part of the year.
Being a snowbird can be expensive, but it depends on how you structure your lifestyle and your budget. For instance, those who own two homes, one in Canada and one vacation home, can incur higher costs of living to maintain both properties. In addition, costs of travelling can quickly add up, including airfare, car rentals and so on. However, with an adequate budget and some planning, the snowbird lifestyle is absolutely attainable.
Related Reading: Tax Implications for Canadian Snowbirds
10 Best Places for Canadian Snowbirds
If you're ready to embark on the journey with all the other snowbirds, you might be wondering what the best place for Canadian snowbirds is. At the end of the day, the most optimal destination will depend on your budget and personal preferences. Here's a list of the 10 best places for Canadian snowbirds based on popularity, affordability, and of course, a warmer climate!
Florida
Florida is definitely one of the top destinations for Canadian snowbirds. It's sunny, full of beaches and affordable, what more could you ask for? Popular locations within Florida include Palm Springs, Like City, Daytona Beach, Fort Lauderdale. Lesser known destinations include Fort Walton Beach, Pensacola Beach, Siesta Key and Seaside.
Costa Rica
Certain snowbirds prefer a more significant transition, such as a change in culture, language, money, and natural beauty. In addition to its stunning forests and tranquil mountain communities, Costa Rica features beaches. The third-highest life expectancy in the western hemisphere is found in this nation, which is also accessible, affordable, and even provides Canadian-run health insurance for foreigners. Snowbirds assemble all around the nation, but they are most frequently seen in the Playa Hermosa, Flamingo, Tamarindo, and Malpais beach towns along the northern Pacific Ocean.
Mexico
Puerto Vallarta is a well-known destination in Mexico that draws snowbirds with its sunny winters and sizable expat population. The Yucatán Peninsula, which is located further south, has a number of small towns and fishing villages where you can find great travel deals as well as an international airport in Merida. Although Playa del Carmen has historically drawn younger snowbirds, boomers are now flocking there because of the high standard of living it has to offer. Manzanillo is a fishing haven with a ton of beachfront condos, and affordable Mazatlán is right across the Pacific from it. Oaxaca, Guadalajara, San Miguel de Allende, and Lake Chapala are other places where Canadians have settled.
Panama
Snowbird communities may have started in Florida, Mexico, and Costa Rica, but up-and-comer Panama is proving to be one of the best places for Canadian snowbirds. It may not yet have the infrastructure or housing possibilities of the staples, but it does have lovely and reliable weather, hospitable residents, and a currency that is the US dollar. In addition to being reasonably priced, Panama is also serene and safe, and it provides outdoor pursuits like golf, scuba diving, and hiking.
Related Reading: How Much Money Do I Need To Retire In Canada?
California
Snowbirds have always enjoyed visiting sunny California, particularly the area around Coachella Valley (Palm Springs) and cities like Escondido, Los Angeles, and San Diego along the So-Cal coast. A sizable business has been created to make it easier for people to buy homes and apartments, plus to understand U.S.-Canadian tax law. California can be very expensive, but for some Canadians, it's like slipping into a second skin. California may be an ideal location for those who prefer to live a metropolitan lifestyle, as opposed to living within rural beach communities.
Hawaii
Hawaii is blessed with a way of life that fits just about any snowbird, regardless of whether you think the islands are congested or a tropical paradise. Due to the calming trade winds, it rarely gets too hot or polluted in the cities. A beach with top-notch surfing, diving, sailing, windsurfing, and other water sports is always close by. The main islands cater to a variety of interests: Oahu, where 95% of the state's residents reside, is your best pick if you're seeking for a more urban atmosphere. A vacationer's paradise with a festive atmosphere, Maui is the destination to be. The Big Island, which is bigger than all the other islands put together, is where you can find isolation. Alternately, take in the scenery, quaint towns, and rainforests of Kauai's Garden Isle.
Thailand
Sunny beaches, blue skies, mouthwatering cuisine, welcoming locals, and a cost of living that is only about 10% of what it is in North America — these are all things Thailand has to offer. It is understandable why snowbirds are willing to risk traveling to a different hemisphere in order to find refuge in Thailand. They may choose to make their home on one of the south's exotic islands, which are known for their powdery white sand beaches. Sadly, there's also a chance of a tourism frenzies, as low-cost flights from Europe bring in plane loads of tourists and gather all sorts of hustlers who would prey on them.
Arizona
Arizona is blessed with mild, sunny winters and plenty of space to accommodate northern snowbirds. It borders New Mexico, California, Utah, and Nevada. Boomers and retirees frequently choose to live in the lifestyle communities that surround Phoenix, Scottsdale, Quartzite, Sun Cities, and Yuma. Arizona is milder in climate if you don't enjoy extreme heat, but prefer a mellow desert. In addition, Arizona is a golfer's paradise with more than 300 golf courses. Housing costs are also lower inland than along the coast.
Nicaragua
Snowbirds are drawn to Nicaragua by its natural beauty, beaches, colonial towns, and affordable prices in addition to its political stability. Numerous expats reside in Granada, a 500-year-old cobblestone town lined with fantastic restaurants and bars. Some prefer to take the historic Leon, which is close to beaches and beautiful volcanoes. The cost of living is incredibly low, and oceanfront homes are affordable if you want to purchase a property. The resort community of San Juan del Sur is another well-known snowbird haven.
Texas
Texas has quietly risen to the top of the list of preferred vacation spots for Canadian snowbirds in recent years, despite the fact that you don't often hear about it. In addition, Texas offers many Canadians the opportunity to access the sun, ocean, beaches, and warm weather at a fraction of the cost of most other popular snowbird states, plus the distinctive culture and dining. Along the Gulf of Mexico, Corpus Christi, Galveston, South Padre Island, and Brownsville are all excellent options and well-liked snowbird destinations that provide rentals for all price ranges. The advantages of the more well-known states, such as great beaches, warm climates, and a wide variety of activities, are still present in these emerging U.S. snowbird destinations, despite the fact that they may not receive as much attention.
Related Reading: Best Travel Credit Cards In Canada
Which US state gets the most Canadian snowbirds?
The U.S. state that gets the most Canadian snowbirds is Florida. Many Canadians choose to spend their winters in Florida because of the warm weather and access to many activities and attractions. There are numerous communities in Florida that are geared towards Canadian snowbirds, and there are plenty of activities and attractions to keep them busy during their stay.
Where is the cheapest place for snowbirds to go?
There is no definitive answer to this question as the cheapest place for snowbirds to go will vary depending on the individual's specific needs and budget. However, destinations that have a lower cost of living are Mexico or Central America. You should also avoid travelling during peak seasons to keep costs low.
Additionally, it can be helpful to research whether there are any special discounts or deals available for those looking to spend the winter in a certain location. Ultimately, the best way to find the cheapest place for snowbirds is to set a budget and compare prices and options.
Planning your snowbird lifestyle
There are a few key considerations to keep in mind when planning your new lifestyle, aside from the best place for Canadian snowbirds.
First, consider your budget. This will help you determine where you can reasonably afford to spend your winters. If you're on a tight budget, you may want to consider staying in the U.S. or Mexico, where costs are generally lower. In addition, flights to and from these regions tend to be more affordable.
Second, think about your accommodation needs. Do you prefer a hotel or condo, or would you prefer to rent a house or apartment? Would you like to be in a community with other snowbirds, or would you prefer a more private setting? Once you've decided on your preferred type of accommodation, research different locations to find the perfect fit for you.
Finally, consider your activity level and make sure to choose a destination offering activities that interest you. If you're an active person, look for places where you can go hiking, biking, swimming and more. If you prefer a more relaxed lifestyle, look for destinations with plenty of sunshine and beaches.
By taking the time to plan ahead and consider your needs, you can ensure that your snowbird lifestyle is perfect for you. Alternatively, you may choose to stay in Canada. If so, check out the Best Place to Retire in Canada.