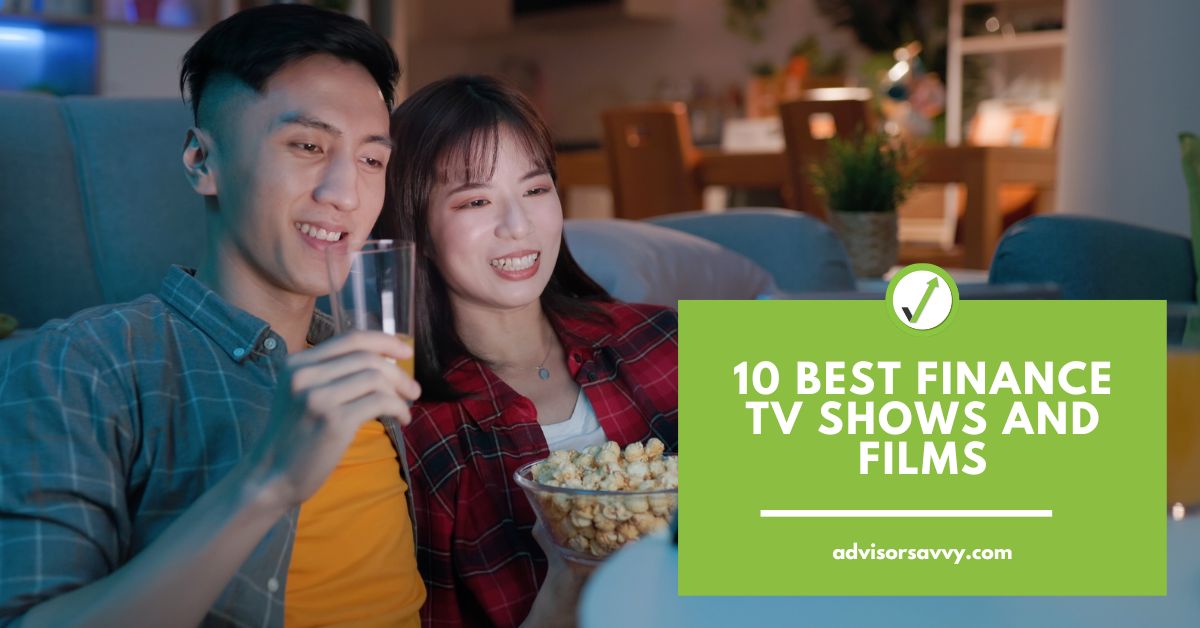 Do you want to watch film and TV show content that follows real financial events or stories inspired by the world of finance? Look no further! We've compiled a list of the 10 best finance TV shows and films based on authenticity and unique stories within the financial world. Ready to enjoy a blockbuster with some popcorn tonight? Continue reading to find a film or TV show that suits your taste.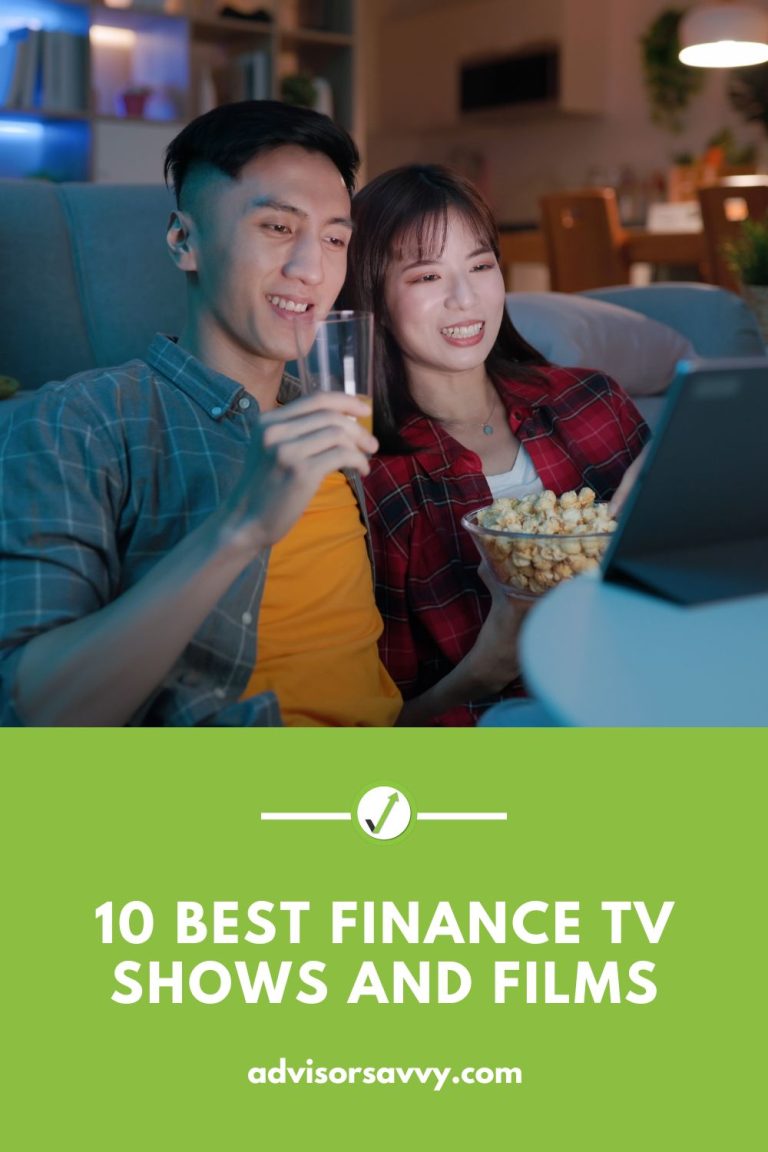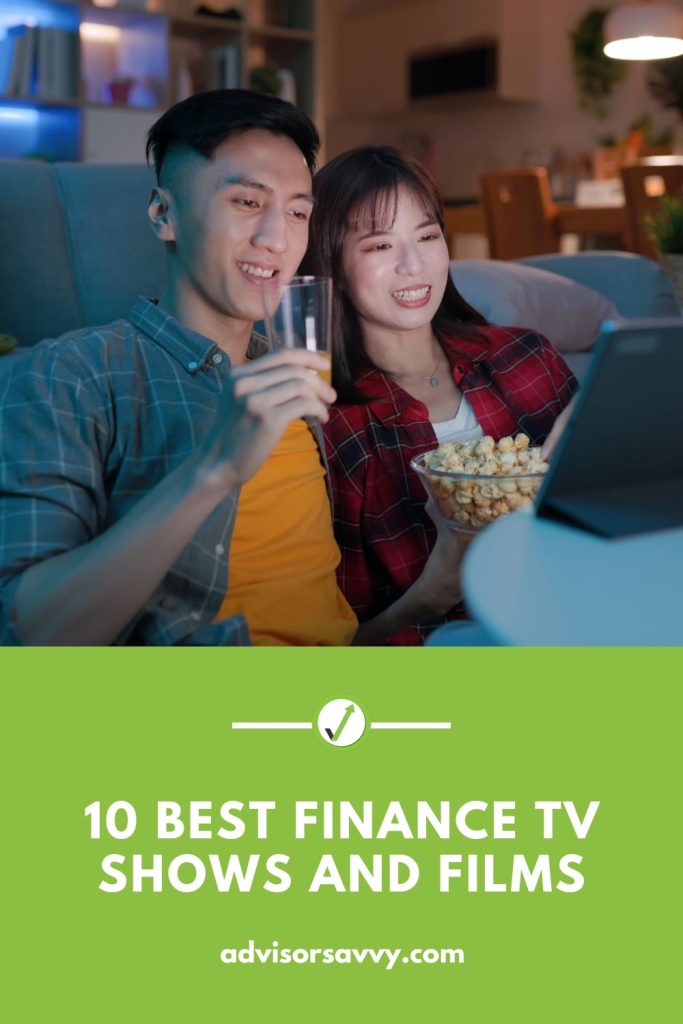 What makes a good finance TV show or film?
Given that TV shows and films are artistic creations, the answer to this question can vary depending on who you ask. However, we've based our list on authenticity and unique stories within the financial industry. In our opinion, a good TV show or film gives insight into what it's like to be a part of the finance industry for someone who's an outsider whether it's real or fiction.
Related Reading: How to Invest in Mutual Funds in Canada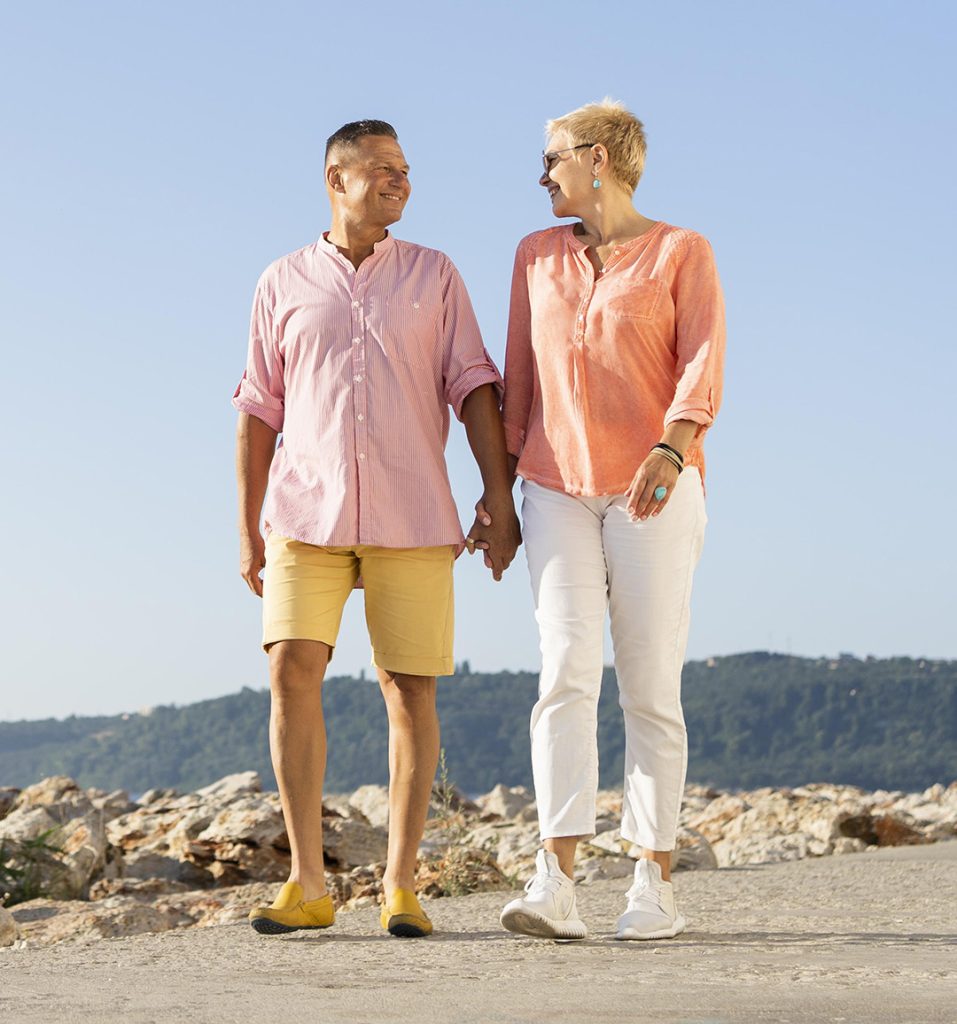 Match to your perfect advisor now.
Getting started is easy, fast and free.
10 Best Finance TV Shows and Films
Below is our list of the 10 best finance TV shows and films. Some are based on real stories, some are fabricated and some are documentaries. There's definitely going to be a finance TV show or film of interest for everyone in this list!
1. The Big Short (2015)
Based on the book written by Michael Lewis, Adam McKay directed this film about a small group of investors who noticed flaws in the US housing market. After discovering how corrupt the mortgage market was, the investors bet against the housing market and made a fortune following the 2008 Financial Crisis. The film stars Christian Bale, Steve Carell, Ryan Gosling, Brad Pitt and many others. The Big Short is an excellent movie to gain insight into the 2008 Financial Crisis and the basics of Wall Street finance.
2. Billions (2016 – )
Billions is a TV series that follows Bobby Axelrod as he acquires power and wealth in the high finance world. Although, Axelrod often partakes in aggressive tactics to turn high profits that crossover into illegal territory. Chuck Rhoades is a United States Attorney who attempts to catch Axelrod in the act and prosecute him. Damian Lewis and Paul Giamatti star in the show and there's currently 6 seasons. Billions is entirely fictional but attempts to portray the world of hedge funds.
3. Margin Call (2011)
In this dramatic thriller, viewers witness a 24-hour period in the initial stages of the 2008 Financial Crisis within a Wall Street investment bank. An analyst uncovers critical information that could severely damage the firm and the top management takes extreme measures to control the situation. Margin Call stars Kevin Spacey, Jeremy Irons, Stanley Tucci among others. While Margin Call is based on the events of the 2008 Financial Crisis, it's absolutely a dramatization. However, it is believed the premise of the film is based on the Lehman Brothers' investment firm.
4. Inventing Anna (2022)
Starring Julia Garner, Inventing Anna is a limited series about the true story of Anna Delvey, or Anna Sorokin. Anna is a real fraudster who posed as a German heiress and swindled various banks, hotels and socialites while living in New York City. The story is told through the eyes of Vivian Kent, played by Anna Chlumsky, who's a journalist desperate to turn her career around with a juicy, but accurate, story. The real Anna Sorokin was recently released from prison and is under house arrest. To learn more about her story of scamming, consider watching this limited series!
5. Generation Wealth (2018)
In this documentary, Lauren Greenfield examines the systematic influence of money, status and fame in the United States and abroad. Greenfield is a photographer and documentary filmmaker with an anthropological background. Generation Wealth is a great documentary to watch if you want a closer look into the richest society the world has ever seen, how it came to be and why people pursue extreme wealth. If you enjoy this film, be sure to check out The Queen of Versailles by Lauren Greenfield as well.
Related Reading: 7 Best High Yield ETFs in Canada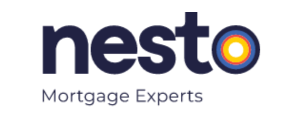 Get the lowest mortgage rates and mortgage rate holds in Canada
6. Ozark (2017 – 2022)
Ozark follows a financial advisor named Marty Byrde who is involved in a money laundering scheme. The scheme goes awry and Marty moves his family from Chicago to Missouri where he must appease the cartel. The series stars Jason Bateman, Lauren Linney and Julia Garner. If you're interested in a dramatic crime series, definitely check out Ozark!
7. The Laundromat (2019)
In The Laundromat, a widow investigates insurance fraud which leads her to a pair of Panama City lawyers who she finds out are exploiting the global financial system. The film is based on the book Secrecy World by Jake Bernstein which describes the story of the Panama Papers. The film is mainly fiction but is based on real events. Meryl Streep, Gary Oldman and Antonio Banderas star in this film.
8. Eat the Rich: The GameStop Saga (2022)
Remember how everyone was talking about GameStop in 2021? In this short series, you can learn all about what really happened! In Eat the Rich: The GameStop Saga, viewers learn about a Reddit community called r/wallstreetbets who decide to screw over Wall Street by short squeezing GameStop stock. The series follows various aspects of the story inside and outside of Internet to give a complete picture of what really happened. This TV show is a docuseries meaning everything is true.
9. Saving Capitalism (2017)
Saving Capitalism was originally a book by Robert Reich, the former Secretary of Labor and a respected professor. Reich stars in this documentary as well, essentially portraying the novel in film format. In the doc, Reich explores the flaws of the economic system and presents grand ideas on how to fix it to ensure balance is maintained in our money driven society. This documentary is insightful because it explains why the wealthy remain wealthy and the limitations put on the middle and lower class people as a result.
10. Arrested Development (2003 – 2019)
Of this list, Arrested Development is the most playful and witty. The series follows Michael Bluth as he attempts to manage the family affairs after his father is imprisoned for defrauding investors and using corporate funds for personal expenses. After years of inappropriate use of the Bluth company's wealth, the family has become dysfunctional and broke. The series originally aired from 2003 to 2006, but later became a cult classic. Netflix later licensed new episodes which aired between 2013 and 2019. The series stars Jason Bateman, Will Arnett, Michael Cera and many more. If you're looking for a light show about finance, definitely check out Arrested Development!
Related Reading: 10 Best Mutual Funds Canada
Which movie is based on stock market?
Of our list above, The Big Short and Margin Call are based on the stock market. However, the Wolf of Wall Street (2016), Boiler Room (2000) and Wall Street (1987) are other great films about the stock market.
Upcoming Finance TV Shows and Films
Ready for more finance TV shows and films? We hope more content is going to come out too! Film buffs are hopeful a film or TV show will be released soon that follows Sam Bankman-Fried, or SBF for short, who was behind the FTX cryptocurrency exchange that recently collapsed. Perhaps Jonah Hill or Jesse Eisenberg will star? Other than wishing for a SBF series, we will have to patiently wait for more finance content!
Read More: 15 Best Finance Podcasts Canada