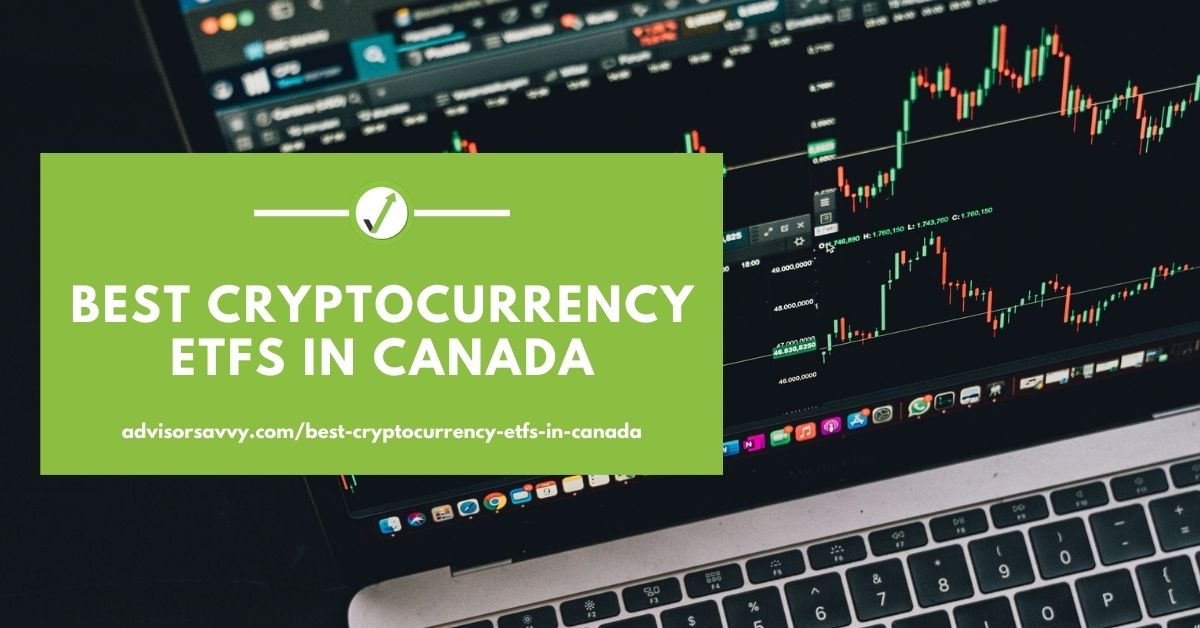 The cryptocurrency industry has exploded in popularity recently, and many crypto assets have been growing dramatically. Unfortunately, purchasing cryptocurrency involves a bit of work, and can be complex to buy in some cases. However, there is a way of participating in the crypto space without having to trade any yourself, and that is through a cryptocurrency ETF. These mimic the price of cryptocurrency and are much simpler to buy and trade than the crypto asset itself. There are a number of cryptocurrency ETFs in Canada that make it easy to get involved in the growth of this blossoming industry.
But which ones should you consider investing in?
Our guide takes you through some of the best cryptocurrency ETF options on the market, and how you can start investing.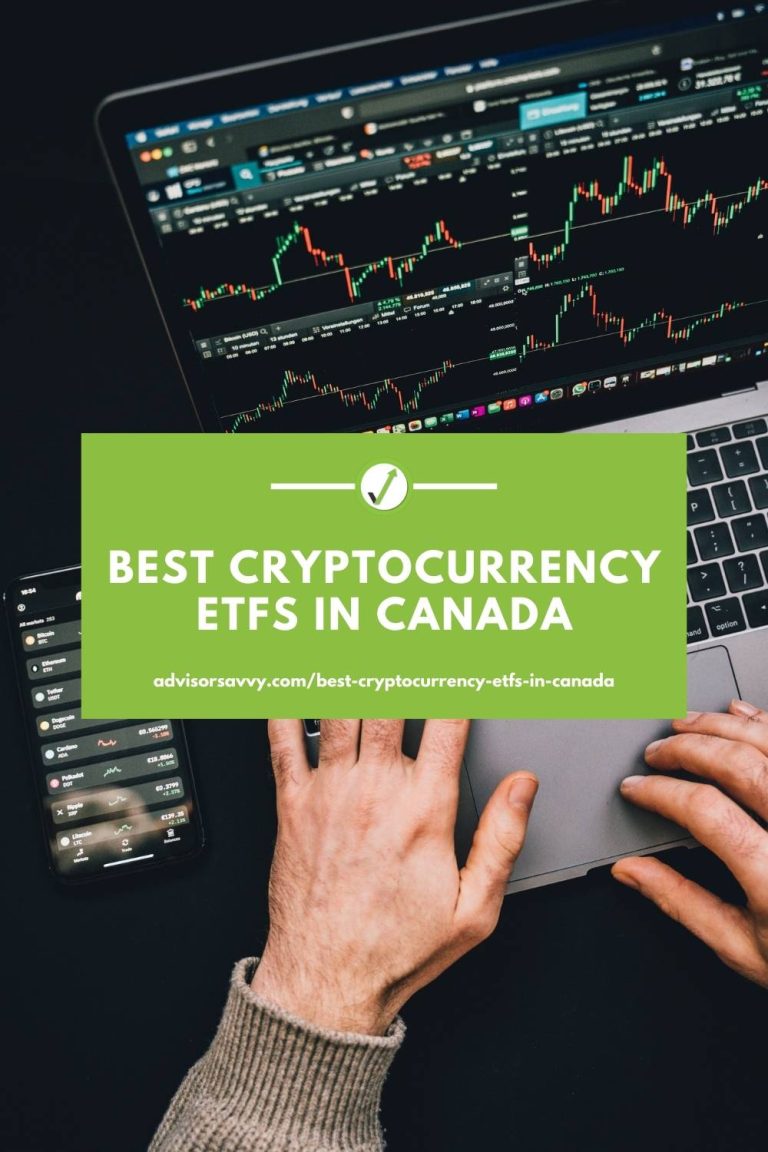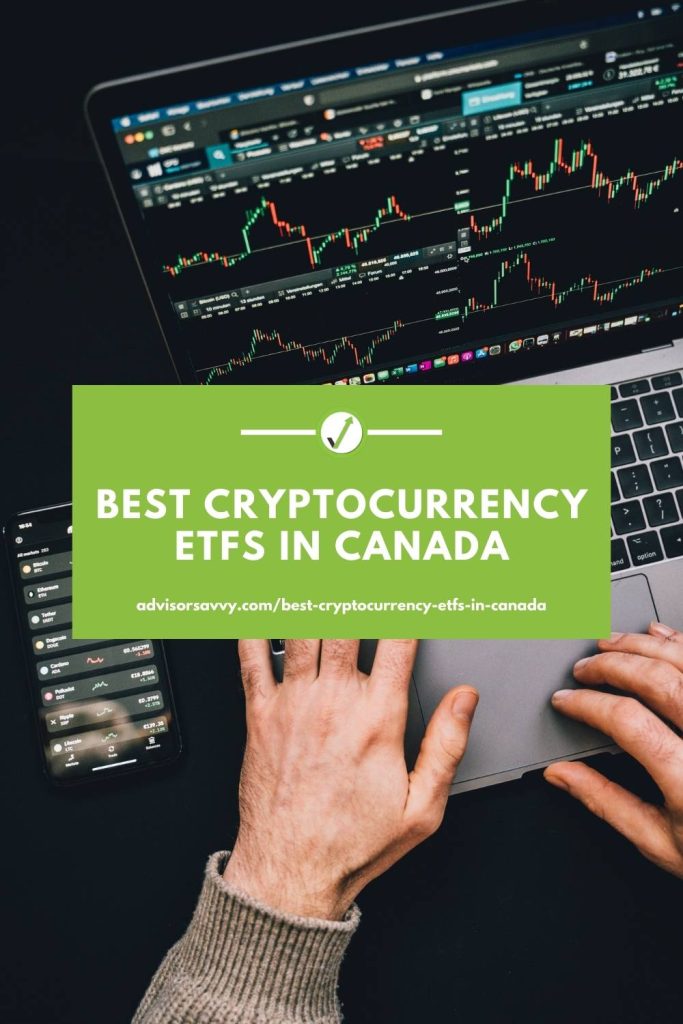 What are ETFs?
Before we go any further, it's important to understand what an ETF is. ETF stands for exchange-traded fund. It's a pooled investment that works similar to a mutual fund, but with some differences. They allow people to invest in many different stocks and bonds at once.
They will often track a specific index or sector, but unlike mutual funds, can be bought, sold, and traded on an exchange like any other regular stock. Their prices continually fluctuate like a stock, but they are actually a basket of different securities, which often means it is less risky to invest in ETFs than individual stocks.
Related Reading:
What is cryptocurrency?
In simple terms, cryptocurrency is a decentralized digital currency. Cryptocurrency was created to put people back in control of their own money. It was envisioned as a way for people to send and receive digital funds from all over the globe.
It is bought, sold, used, and traded without relying on a central authority like banks. Cryptocurrency can be used to make purchases but is often held as an investment. It is secured via cryptography, which helps make sure there is no chance of counterfeiting.
Types of cryptocurrency
All in all, there are thousands of different types of cryptocurrencies out there. The industry has been around for over a decade now and has been recently getting a lot more attention and interest. However, many of them are incredibly new or don't really end up materializing into anything.
The most popular and recognizable cryptocurrency is without a doubt Bitcoin, which has the highest market capitalization of any cryptocurrency. As of mid January 2023, it has a market cap of just over $400 billion.
Other types of popular crypto assets include Ethereum, Litecoin, Dogecoin, Tether, XRP/Ripple, and Cardano, just to name a few. There are always new coins and crypto assets coming out, and the industry is always changing and evolving.
How does cryptocurrency work?
All cryptocurrencies run on a public ledger system called the blockchain. This is essentially a record and running list of all transactions by those who hold the particular currency in question. New cryptocurrency units are created by the process of mining, which involves using the power of computers to solve complex math equations.
The currency can be spent in many places and can be bought and sold on many exchanges. Of course, this is a very simplified look at cryptocurrency, as it is a very complex and always-evolving space.
How big is the cryptocurrency market?
Despite being relatively new, the cryptocurrency market is already quite large. In fact, at the end of 2022, the market cap for the crypto industry as a whole is almost $798 billion.
While this is massive, the peak of the crypto market was actually over $2.8 trillion, back in late 2021. Despite some rollercoasters, many believe the industry will continue to grow and reach heights never seen before.
Related Reading: Is Bitcoin Legal in Canada?
How to invest in cryptocurrency
When it comes to investing in crypto, the process generally begins by choosing an exchange. The exchange should have rates that are fair, have a good reputation, and of course, have the coin or asset you are looking to invest in.
After making your account (and likely proving your identity when doing so), you will need to fund the account. Each exchange has a selection of different ways to add money to the account. Next, you need to navigate to the "buy" section of the exchange and make your order.
You can then purchase the cryptocurrency and either hold it or spend/send it. In most cases, it is also good to create a wallet to store your crypto, as opposed to leaving it on the exchange. This ensures it is as secure as possible.
This can be a long process, and be a little complex at times. An alternative way of investing in the crypto space, without having to actually buy the currency yourself, is with cryptocurrency ETFs.
How to invest in cryptocurrency ETFs
The great thing about investing in cryptocurrency ETFs in Canada is that it is an incredibly easy and straightforward process. You don't need to deal with the strict and complex security procedures involved in buying and holding crypto. Finally, you don't need to worry about finding and using a crypto-specific exchange.
If you already have a brokerage account to invest in traditional stocks, you can invest in crypto ETFs — it's really that easy. The ability to buy a Bitcoin ETF is as easy as buying any other stock. If you don't have a brokerage account, simply open one from a provider of your choosing, fund it, and then buy the crypto ETF you have been looking at. As the specific cryptocurrency rises and falls in value, so will your investment.
Investing in cryptocurrency ETFs vs. buying cryptocurrency directly
So which is the better option? Should you be investing in cryptocurrency ETFs or buying and holding crypto directly? Well, it depends on you and your investment goals.
Investing in a crypto fund instead of buying the currency directly might be better for those who want something simple, and want to be involved with the larger coins like Bitcoin and Ethereum.
But many altcoins and smaller projects may not have corresponding ETFs that you can invest in. Also, if you actually want to use your cryptocurrency to make purchases, you will need to buy your crypto directly. Many people utilize both in their investment portfolio, so there is no reason to choose one over the other.
Is investing in cryptocurrency ETFs worth it?
In many cases, yes, investing in an ETF for cryptocurrency is worth it. They are simpler to get into than cryptocurrency itself, while also offering the potential for great returns. Investing in them also allows for a lot of diversification, which is always a good thing to consider when investing.
However, there are some drawbacks of cryptocurrency ETFs in Canada that you also need to keep in mind. Because they are so volatile, you may see an investment rise and fall dramatically. This can be jarring for some people. Also, you don't physically own any crypto, and in some cases, there may be management fees that you need to worry about.
It is important to note that this space is still very new. There are a lot of unanswered questions about it, and what it will look like in the future. As a result, be careful. Make you always do your research before choosing your investments.
Best cryptocurrency ETFs in Canada for 2023
Now that you have a better understanding of cryptocurrency ETFs in Canada, let's take a closer look at some of the best options to consider.
Note: Numbers mentioned are accurate as of January 20, 2023.
Bitcoin
CI Galaxy Bitcoin ETF (TSX:BTCX-B)
The CI Galaxy Bitcoin ETF (TSX:BTCX-B) is a great choice for those who want exposure to Bitcoin, but want to do it in a way that is simple. It has net assets of $150M, and is suitable for those who want capital growth over the long term.
One of the best things about this ETF is that it has a low management fee of only 0.4%, which is much less than other investments. The fund had an inception date of March 3, 2021, and can be bought and traded on the Toronto Stock Exchange.
Purpose Bitcoin ETF (TSX:BTCC)
Another great choice for those wanting exposure to Bitcoin is the Purpose Bitcoin ETF (TSX:BTCC). The Bitcoin is held in secure offline storage (cold storage), and this fund buys real Bitcoin with your dollars — so you technically own the asset in your portfolio. The fund has $636M in net assets, so it is among the largest and most popular Bitcoin ETFs in the country.
While the management fee is a little higher at 1%, it is still a great choice for those who want exposure to Bitcoin, without having to get a digital wallet and jump through all the other hoops. If you want to learn more about this fund, check out this great article from CBC.
Ethereum
CI Galaxy Ethereum (TSX:ETHX)
Similar to their Bitcoin ETF, the CI Galaxy Ethereum ETF (TSX:ETHX) is a great way to affordably gain exposure to your favourite crypto asset, as the management fee is only 0.4%. The fund has been around since April 16, 2021, and has already amassed total net assets of $271M.
The minimum investment is negotiable, and 99.99% of the fund is made up of Ethereum, while the rest is cash and cash equivalents. It is straightforward, easy to invest in and understand, and can provide similar returns to if you were investing in Ether itself.
Evolve Ether ETF (TSX:ETHR)
If you want a different option when it comes to Ethereum, the Evolve Ether ETF (TSX:ETHR) is a logical choice. It has a fair management fee and makes it easy for investors of all shapes, sizes, and budgets to become involved with Ether.
Also, 100% of the fund is dedicated to Ethereum, and everything is kept in secure cold storage. This ETF is also eligible for registered accounts like TFSAs and RRSPs. The assets under management (AUM) for the fund are just shy of $45M, and this fund is great for those who want exposure to the daily price movements of the USD price of Ether.
Bitcoin and Ethereum
If you want to invest in both Bitcoin and Ethereum with your ETF, this is the choice for you.
Evolve Cryptocurrencies ETF (TSX:ETC.T)
The Evolve Cryptocurrencies ETF (TSX:ETC.T) is the choice for you if you want access to multiple crypto assets, in one simple fund. The fund currently has over $17M in assets under management.
ETC.T provides investors with access to both Bitcoin and Ether, for those who prefer to invest in both. Its allocation is weighted on a market cap basis and is rebalanced every month. As of mid January 2023, 68.36% of the fund is Bitcoin, with 31.64% being Ethereum.
Simply put, it is one of the best crypto ETFs on the TSX, and great for those with knowledge of both Ether and Bitcoin.
Related Reading: 5 Best Money Market ETFs in Canada
Takeaways
As you can see, there are many great cryptocurrency ETFs in Canada to invest in if you want to become involved in crypto without trading it yourself. Of course, the crypto ETF space (and crypto as a whole) is still a very new space and as such, there are a lot of unanswered questions and things people simply don't know yet, so tread lightly and only invest what you can afford to.
---
Your financial situation is unique, and we can help you find the best advisor for your needs. Just fill out our short questionnaire.