Smart Plans for Investment Advisors
At Advisorsavvy, our intent is to alleviate the pressure of growing your business. We'll find new prospects matched to your practice's needs. Select the plan that suits you best, then personalise your profile, receive client feedback and attract new clients.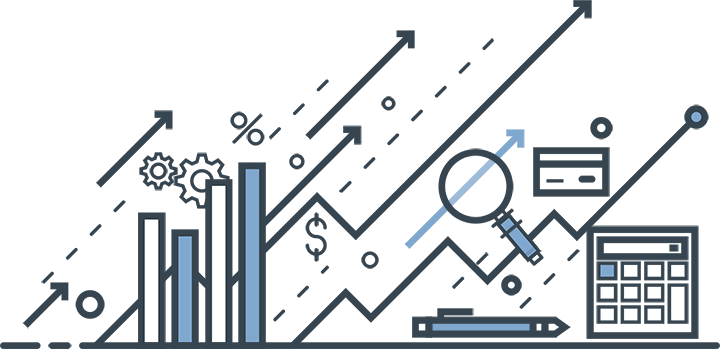 Grow Your Practice
With millions of Canadians searching online for a great advisor.
Differentiate Your Practice
With over 7 unique searchable criteria including 18 specialities, languages, years in business, etc.
Easily Manage Your Practice Profile
Update your profile from anywhere 24/7 with new certifications, skills and specialties.  Have prospects book appointments with you.
Close more prospects faster with a tighter pipeline
Increase your referrals with client feedback and reviews
Differentiate your practice with over 18 unique specialities (Estate, Tax, Retirement Planning, etc...)
Develop your community base with distinct languages spoken in your practice
Have prospects book appointments with you
Easily update and manage your profile anywhere 24/7
Boost your online presence with Twitter, Facebook and LinkedIn
Get one of North Americas' Google award-winning Search Engine Marketing firms working for you
Choose the plan that works for you.
Advisors can now be confident that their brand and professional practice is well showcased online 24/7. Advisorsavvy provides a dynamic platform that allows you to promote your unique practice to prospective clients with supporting client verbatims and feedback.
ENHANCED
$21.25/mth
$225/yr with an annual subscription
Enhanced Profile & Ratings
Client Calendar Booking
3rd Language Option
x5 Specialties
Advisorsavvy Verified
PREMIUM
$35/mth
$420/yr with an annual subscription
Premium Profile & Ratings
Client Calendar Booking
Unlimited Language Option
x8 Specialties
Advisorsavvy Verified
Enhanced Google Search Engine
Basic Profile & Rating
Along with basic contact and location info, this package includes: Category, Fee, Company, About Me/Company and Years in Business.
Client Calendar Booking
Say goodbye to phone tag. With your customized scheduling link, clients can easily view your real-time availability and self-schedule their own appointments.
Language Option
Enhanced: If you are able to perform your practice in 2 or more languages, take advantage of this distinction and list up to 3 different languages.
Premium: If you are able to perform your practice in 3 or more languages, take advantage of this distinction and all your languages spoken.
Advisor Verified
We want consumers searching your profile to feel confident that they are getting the best advisor in good standing. Advisorsavvy will endeavor to ensure you are in good company with frequent regulatory checks with the advisor onboarding program.
Enhanced Google Search
Have our team review your profile to ensure you have the key words in your "About me and my company" to increase your searchability on Google.
Specialties
We want our advisors to have the opportunity to highlight 5 (Enhanced Package) or 8 (Premium Package) of their key specialties based on a list of over 15 available for additional search prominence.
Estate Planning
Eldercare Resource Planning
Family Business Planning
Succession Planning
Retirement Income Planning
Investment Planning
Education & Fluency Planning
Tax Planning
Insurance Planning
Employee & Group Benefit Planning
Executive Compensation Benefits
Cross-border Planning
Divorce & Separation Planning
Planning for those with Disabilities
Legacy & Philanthropic Planning
Debt Consolidation & Credit Counselling