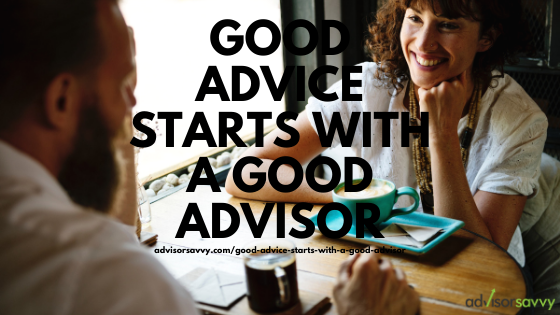 Photo by rawpixel.com from Pexels
In the early days of reality TV, there was a show called 'Blind Date' that would send a couple on a series of 3 increasingly outrageous date activities. Imagine starting with mini-golf, followed by some casual body painting and topped off with a little scuba diving. Nuts. Blind Date went out of their way to top themselves each week, with both mismatched couples and bizarre activities – I always wondered how they managed to find a new couple each week, genuinely ready to find love. But they did.
It might not sound like it, but there are a lot of similarities between dating (blind or otherwise) and finding a financial advisor. Just Google 'good date', then 'good financial advisor'. 
Here are a few actual headlines from these searches. Guess which is which.
7 … That Forever Changed My Life
50 …. Ideas You've Never Thought Of
Ten traits of successful ….
10 Science-Backed …. Tips
Ten traits of successful ….
108 Unique Date Night Ideas – Creative Date Ideas for Any Budget
Can you tell which article is about dating and which is about financial advisors? Seems like before you start thinking that you could use 108 unique date night ideas, you might want to start with figuring out your budget first.
The one very, very clear theme that these articles have is that getting to know your partner or advisor, increases your chance of… success.
Knowing what to look for in an advisor is tough. It takes work, research and due diligence. One report states that over 56% of Canadians (including me) find their advisor through a referral, you might be missing a beautiful relationship right around the corner.
We started Advisorsavvy to provide Canadians with the knowledge they need to be confident when choosing a financial advisor. You'll be able to find and compare qualified investment, financial and insurance professionals in your area.
Be sure to sign up for our newsletter if you haven't already, as we'll be talking about some of the things that impact Canadians the most over the next few weeks. Feel free to drop us a line on social and let us know what topics you'd like to hear about, or the top 10 listicles that you need to know.
For those keeping scores, here are links to the articles mentioned above.